INTERVIEW WITH ZYPHOYD
INTERVIEW WITH ZYPHOYD
Zyphoyd is an Australian thrash metal band. We had to opportunity  to listen to their music and arranged the following interview !
First of all I would like to welcome you to Metalzone Hellas!
Thanks very much for having me !
How everything started for Zyphoyd ?
Zyphoyd started through playing music with a good mate of mine from high school .In our mid to late teens we played a lot of Metal , thrash and death metal mainly and by our late teens we came across progessive metal a bit more and a lot of the guitar players from the 80s era such as Joe Satriani, Yngwie Malmsteen ,Vinnie Moore ,Cacophony etc.. which influenced our playing and growth as musician's .We always had a appreciation for many bands and guitar players from different genres and styles. After writing a demo under the name of "Viciousness" we went our separate ways for awhile and then got back together and started to play guitar covers from the shrapnel era and in that time i wrote a instrumental EP under the name Zyphoyd and titled the EP "Prelude to the storm" around  2007/2008 i believe In 2011 i decided to go back to singing and writing lyrics and released the EP "Three Days of War " while keeping the same name ( Zyphoyd) .
Which were your main influences?
Early Metallica, Megadeth , Pantera, Suffocation, Morbid Angel were influences as well as Dream Theater , Symphony X , Cacophony, Jason Becker, Marty Friedman , Yngwie Malmsteen, Joe Satriani , Tony Macalpine, Vinnie Moore and many more !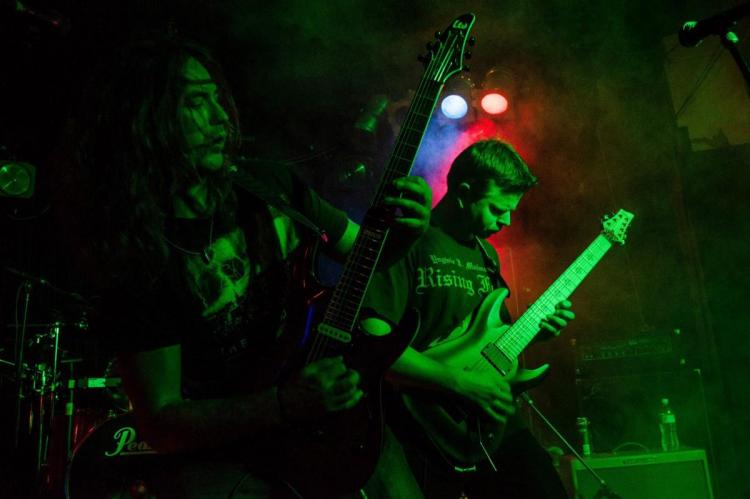 What has the band released so far ?
Two EP's "Prelude to the storm " ( Instrumental ) and "Three Days Of War " .With plans to release 2 full lengths within the next few years and to continue writing.
Australia has a great tradition in hard rock/metal music. What is the situation these days ?
The situation for me personally has been a weird one. Melbourne is meant to be the capital of music in Australia but it's very difficult to find the right members for a metal band in particular a drummer and bass player. Finding the right keyboardist who has great chops is nearly nonexistent. We are a small market compared to the states and Europe. That being said though there has been some impressive and awesome bands to come out of the Australian scene with bands like Pyscroptic and Ne Obliviscaris doing real well on the international scene . There are a few thrash bands here that seem to be carrying the legacy of bands like Slayer as well.
Have you scheduled any live performances in your country or abroad ?
We performed live using backing tracks for awhile with two guitars and myself singing . We did perform with a drummer and bass player back in late 2018 with session musician's . I would love to tour the country and play overseas .Session musician's might be needed to do so .
 A lot of bands these days step up to release and promote their music independently. What is your opinion ? Are you open for a deal with a label ?
I am definitely open to a deal with a label. In Zyphoyd i have had to take on many roles and to have the assistance of a label who believes in your music and is willing to push it would be a good thing !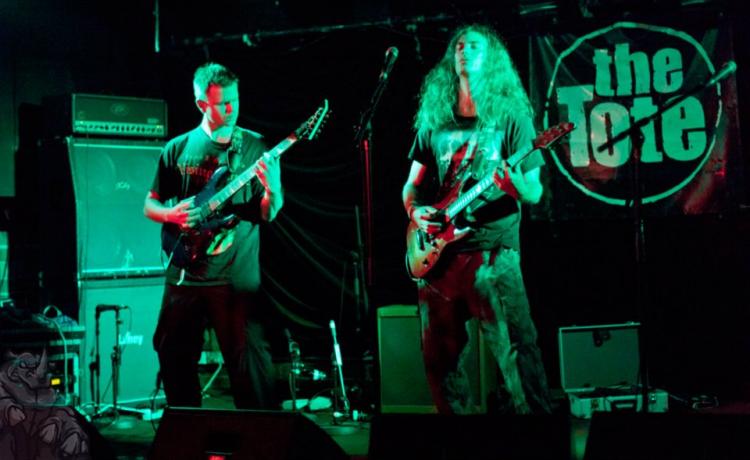 What are your future plans ?
In the last 5 years i have really branched out as a musician not only playing metal but a lot of acoustic guitar and many different forms of guitar playing. I love my metal but i also love the guitar and many different styles.Playing different styles gives you ideas you can put into metal though that you might not have thought of before. I don't really see a future for Zyphoyd in Melbourne (due to the small scene that is here) but more so overseas .My future plans are to go overseas and look at establishing myself in the right Country with hopes of forming a full lineup to record and tour with . Quite a few Australian metal bands who started here have moved overseas to a bigger market. It is my plan and goal to have Zyphoyd sounding unique which is what i believe you should strive for these days .
Thank you for your time! I wish you the best for the future. If you want to add something you can do it now.
Thanks so much ! Anyone that is interested can listen to our EP here https://zyphoyd1.bandcamp.com/ and check out our FB page here https://www.facebook.com/zyphoyd/ .Cheers !