ABSOLVA LAUNCH "FIRE IN THE SKY" VIDEO
ABSOLVA LAUNCH "FIRE IN THE SKY" VIDEO
Absolva bring you their latest music video for the title track of their upcoming album, Fire In The Sky. 
"Filmed at the wonderful venue Eleven in Stoke, we managed to capture a brilliant performance video collaborating with Lion Island Media, featuring some wonderful animations on LED screen in the background," says Absolva.
"The title track 'Fire In The Sky' will give you a taste of what's to come from the upcoming album with ferocious riffs, melodic hooks and banging grooves! We hope you enjoy listening as much as we've enjoyed making it!"
For the Fire In The Sky artwork, Absolva teamed up once again with Akirant Illustration (Iron Maiden, Star Wars, Blaze Bayley). The band commented, "It's great to work with Akirant Illustration again. When working on a project that is close to the heart, it really helps the process by working with someone that is familiar with your needs and requirements. Akirant delivered the goods once again with Fire In The Sky, and we look forward to seeing this artwork on a t-shirt, hoodie, and of course on vinyl."
The official release date for Fire In The Sky on CD & digital platforms is February 18, 2022. Pre-orders can be placed now at this location. Due to greatly extended manufacturing timescales, the release date for the vinyl version will be separate, estimated July/August 2022.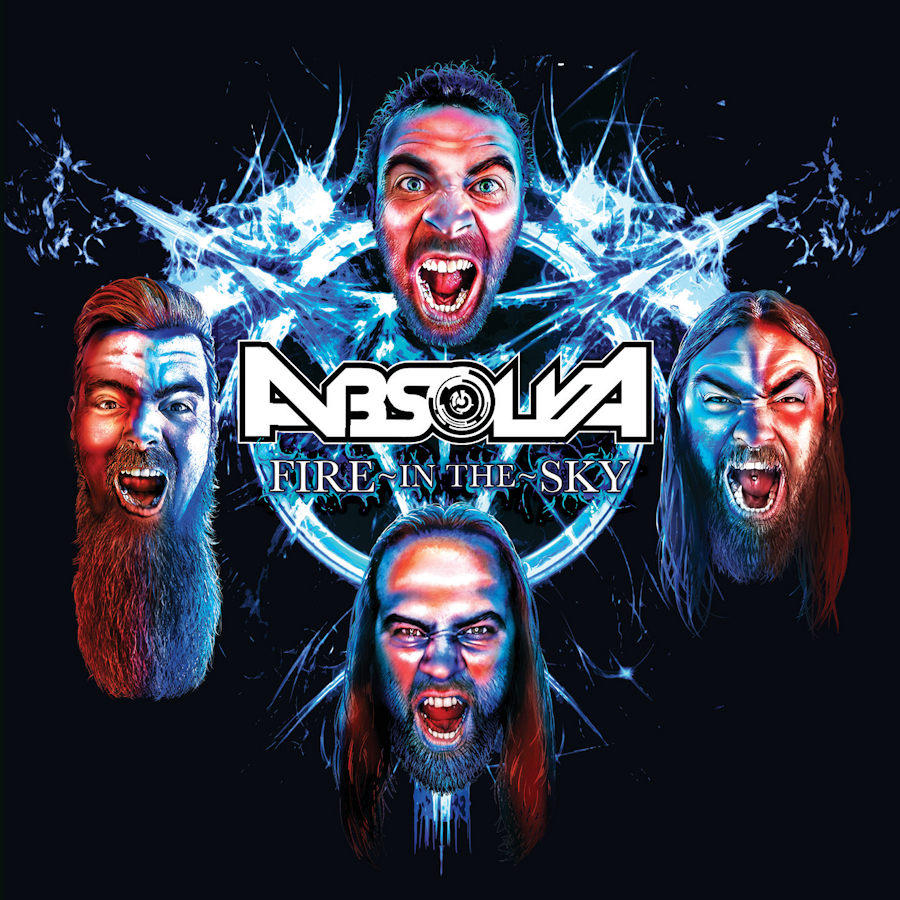 Tracklisting:
"Demon Tormentor"
"Burn Inside"
"Addiction"
"What Does God Know?"
"Stand Your Ground"
"Fire In The Sky"
"Man For All Seasons"
"Galloglaigh"
"Historic Year"
"Refuse To Die"