AUSTRALIAN DEATH/DOOM METALLERS THE MALEDICT RELEASED THEIR SECOND ALBUM
AUSTRALIAN DEATH/DOOM METALLERS THE MALEDICT RELEASED THEIR SECOND ALBUM
After one EP, one single and almost six years of agonizing quiet, The Maledict will unleash its second full-length studio album: REMEMBRANCE.
Across seven brand new cuts and one reworked classic, Remembrance is a heartfelt exploration into the experience of nostalgia, and the two elements that comprise the word: nóstos and álgos, the agony and longing to return home.
Through its twists and turns from the melodic and epic opener, to the chaotic two-part suite of THE MALEDICT and the reworked version of POROUS, giving an old live staple a well-deserved new home on a full-length, the album deals with the realizations that come with maturity – that the blissful innocence of childhood is brought only by the hecatomb suffered voluntarily by every parent, to shield their young from staring down the same abyss they face every day.
Where our debut LP, DREAD, held its pain inside and lashed out in flashes of anger and fear, REMEMBRANCE is about the acceptance of pain and letting it out in croons and wails. The music is more melodic and more nakedly emotional – but no less heavy for it.
Written across the five years, recorded and mixed in 2019 through 2020, REMEMBRANCE continues our tradition of the almost-total DIY approach to album production, with thanks to Chris Rogers for drum engineering and all other components of the album being 100% self-produced.
This effort also marks the first recorded contributions from our new member Cameron Tilley, who officially joins as a keyboardist but contributed lead guitar parts to the album in lieu of Stuart Henry, who still remains a member of the band.
REMEMBRANCE releases on 29 August 2021 in digital and streaming formats, as well as an extremely limited run of physical copies on CD (50 copies). Both physical and digital releases of the album, available only from our Bandcamp page, will contain original full-color illustrations and liner notes.
To finally be able to share this long-overdue opus after so many years of waiting, is an elating sensation, and we are beyond thrilled to see what you think of it.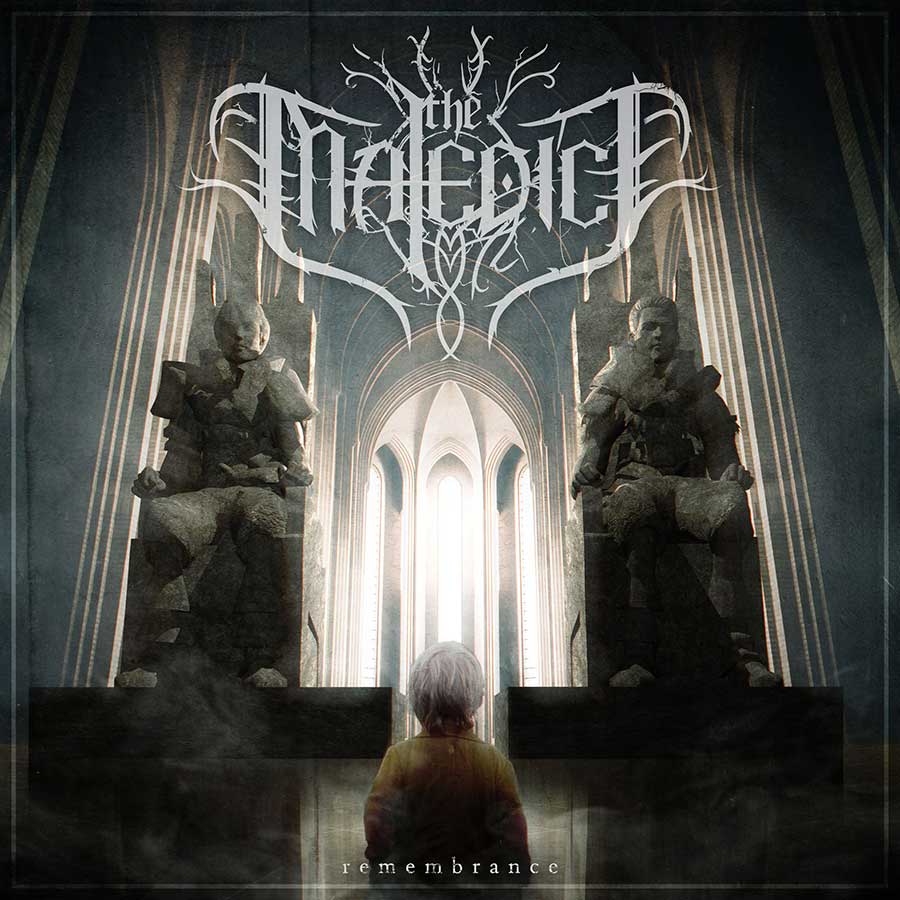 Track listing:
1. Remembrance
2. Dolor Nil Finis
3. Forever Adrift
4. The Maledict I
5. The Maledict II
6. Porous
7. Skies of Static
8. The River Ophidian
The Maledict is a death/doom band that formed in rural Victoria, Australia, in 2012. Originally conceived as a small-scale death metal project between guitarist/vocalist and principal songwriter Ian McLean and bassist Stuart McCarthy, over time the initial straight death metal approach continued to mutate, inheriting an increasing number of gothic, orchestral and doom metal influences.
The Maledict's musical identity was fully realized with the release of their self-produced debut studio album 'Dread' in 2015, which was met with critical acclaim in the independent metal blogosphere.
The band released the single 'Imperilled' in 2017 and followed in 2019 with 'Return to Gehenna', a re-recording of most of the songs from its inaugural demo 'Salvation in Yielding' from 2013 and a tribute to its death metal roots.
In 2020, Cameron Tilley joined the band as a keyboardist, but also temporarily filled in for lead guitarist Stuart Henry for some live shows.
With the release of its second full-length, 'Remembrance', the band continues its musical evolution, introducing more experimental, progressive and melodic elements to its morose blend of death and doom.