DRAGONHEART WILL RELEASE NEW ALBUM IN AUGUST
DRAGONHEART WILL RELEASE NEW ALBUM IN AUGUST
Power metal entity Dragonheart announce the release of The Dragonheart's Tale, their fifth studio album, on August 25th via Rockshots Records.
Marking the return of the band's original vocalist Eduardo Marquesm, it also features guest vocals from Henning Basse on "Ghost Of The Storm" and was mixed and mastered by Fredrik Nordström along with the cover artwork by Andreas Marschall.
Brazil's power metallers DRAGONHEART were formed in 1997 by the brothers Marco and Marcelo Caporasso, Eduardo Marques and Mauricio Taborda, all of whom had prior band experience. They shared a common goal however, to form a professional heavy metal band and thus DRAGONHEART was born.
Each band member introduced their own music influence into the band's style, mainly 80's Heavy Metal, although the addition of other musical styles such as classical and medieval music as well as celtic were thrown into the mix.
In 2000, the band's debut album ("Underdark") was released, receiving high praises and on the strength of that album the band was repeatedly invited to perform live, including an opening slot for NIGHTWISH's show in Curitiba in July 2000.
In 2002 the band's second album ("Throne of the Alliance") was released and three years later their third album ("Vengeance in Black"). During all this time the band continued their live performances and after some lineup changes (including the departure of Marcelo Caporasso), 2015 finds them with a refreshed lineup and sound as well as their new, fourth, album, titled "The Battle Sanctuary."
DRAGONHEART's sound is heavy and powerful! It's sometimes dark and while mostly fast-paced, it has some occasional doomy passages, complementing the band's epic and medieval fantasy themes even more.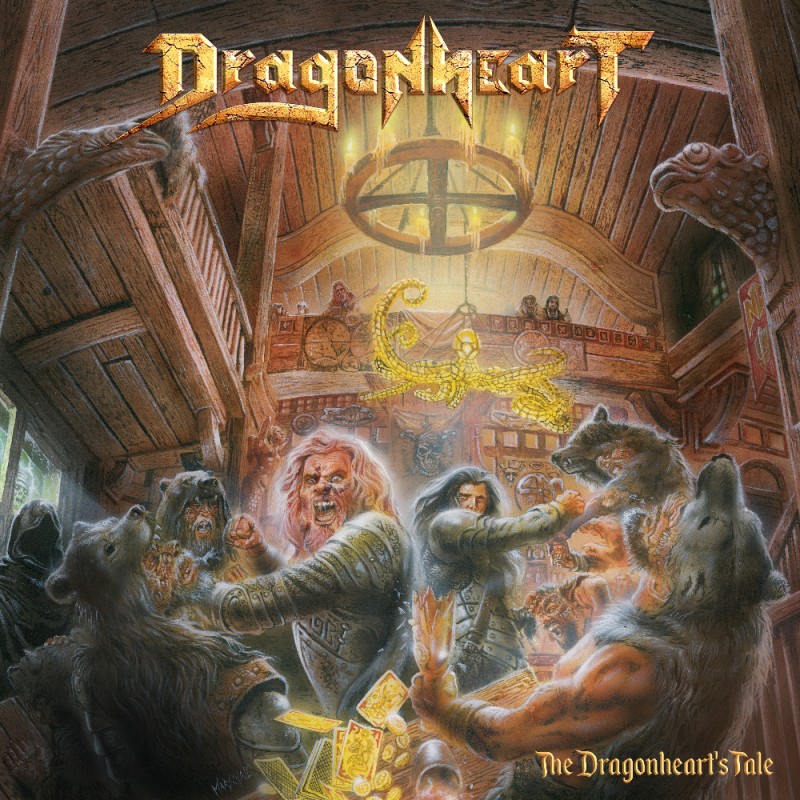 The Dragonheart's Tale Tracklisting:
The Hangman Willy's Tavern
Dragonheart's Tale
Act 1: Sea, Waves And Gunpowder
Under The Black Flag
Ghost Of The Storm
Barbarian Armada
Act 2: Battle, Honor And Blood
Eric, The Red
Westgate Battlefield
Act 3: Magic, Anvil And Fire
The Devil Is By My Side
Plague Maker
Finale: The Bard
The Ballad Of John Cursed
Early Days
Order the album here.