IMAJICA, THE NEW EPIC ALBUM OF ANTONIO GIORGIO
IMAJICA, THE NEW EPIC ALBUM OF ANTONIO GIORGIO
AGM Productions proubly presents "IMAJICA" , the next fantastic album of the italian singer/songwriter Antonio Giorgio (auditioned for well-known bands like Kamelot, Conception & Royal Hunt in the past) and sequel of the well praised debut album "Golden Metal (The Quest for the Inner Glory)" published in 2017 by Andromeda Relix.
The album will be out for Epic Spirit (new label of Antonio) & once again Andromeda Relix for the physical deluxe edition and AUSR Digital for the digital extended edition.
Very special guests Mark Vanderbilt (original singer of Kamelot) in the amazing remake of "I Will Remember" from the legendary Queensryche and Ian Parry ex-Elegy, Ayreon, Consortium Project & Rock Emporium among the others and members of bands like Il Segno del Comando, Mastercastle, Shadows of Steel, Vivaldi Metal Project, Astralium, The Watch, Hollow Haze, Darkend, Veil of Conspiracy etc. Mixed and Mastered at the well-known New Sin of Luigi Stefanini (Labyrinth, Domine, Athena, Eldtrich, Vision Divine, Dark Moor, Macbeth, Mandragora Scream, Secret Sphere etc).
The album is an epic and mystic Concept Album/Metal-Rock Opera divided in 3 acts about the strong connection of Art and Magic mixed with personal events and reflections about the Present and the Future of Mankind and is very attractive for fans of Virgin Steele, Kamelot, Black Sabbath, Queensryche, Fifth Angel, Iron Maiden, Dream Theater, Dokken, Royal Hunt, Conception, Sorcerer, Beyond Twilight, Veni Domine, Savatage, Phenomena, Yes, ELP, King Crimson, Goblin, John Carpenter, Andrew Lloyd Webber, J.S.Bach, L.V.Beethoven, Richard Wagner and more.
The album will be is out on a beautiful deluxe digipack edition on 13-01-2023 with an extended digital version for the label AUSR/Thy Bare Tree.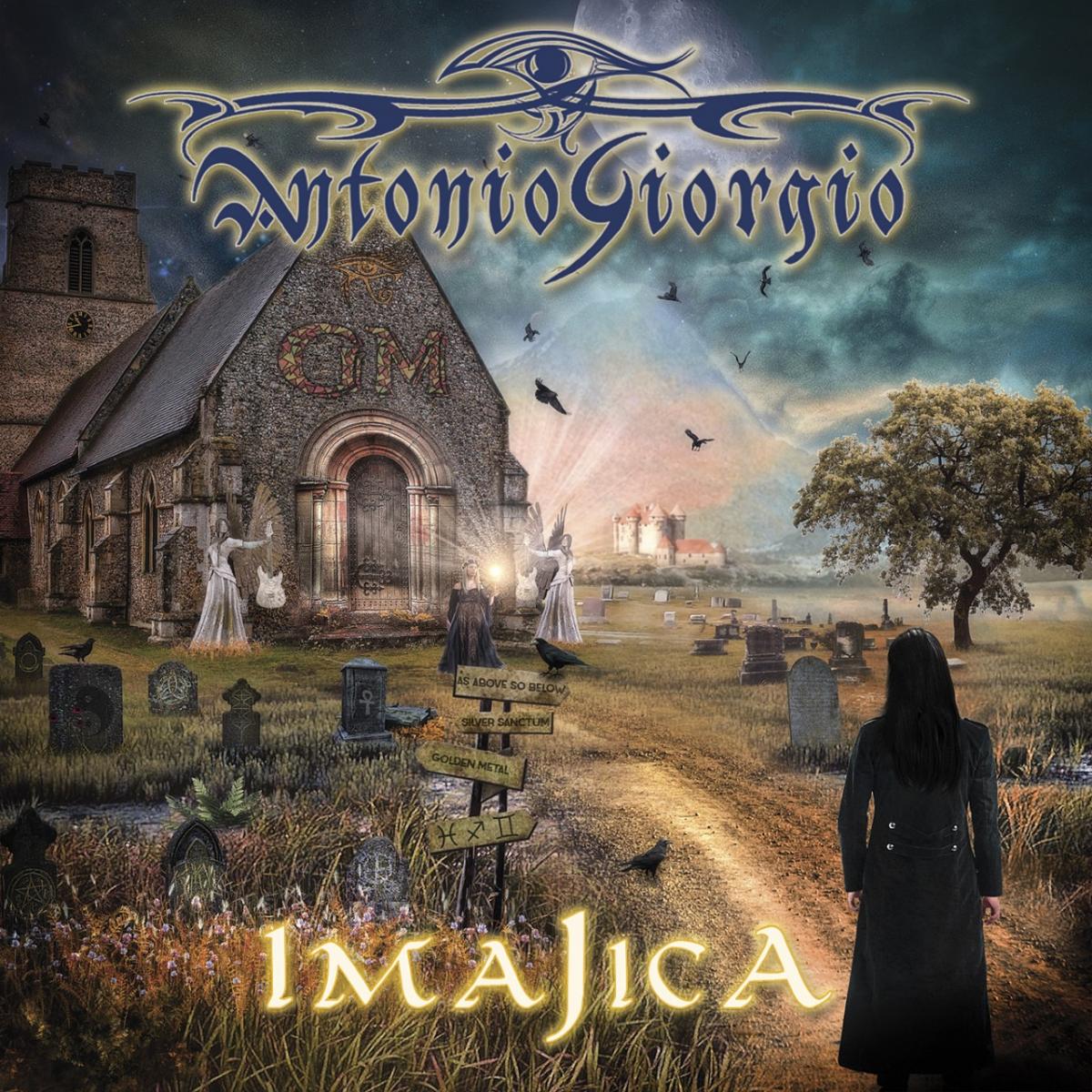 Tracklisting:
1. Wisdom of Imagination         
2. Gothic Church (Chambers of Gold)
3. Hell on Earth (Land of the Dead)
4. Gates of Doom
5. Garden of Delights         
6. Lucifer's Treasures         
7. Silver Sanctum
8. In Your Eyes (Emerald Light)
9. Imajica
10. Will Remember  
11. Until Kingdom Come         
12. Golden Metal (A Symphony of the Epic Spirit)     
Watch the video of the single "Gothic Church (Chambers of Gold)" fror IMAJICA
Also Antonio has released another Epic Opus called "Eternal Metal (Tales from the Twilight Zone)" on 25-12-2022 for AUSR Digital on a digital the digital extended version of 32 songs (with 25 Metal Remakes with his personal touch and 7 original songs) and on 06-03-2023 will be out the deluxe physical edition of two cds: this is a double album features in the CD 1 a spectacular and creative revisitation of immortal classics from Metal bands like Dio, Ozzy Osbourne, Black Sabbath, Iron Maiden, Judas Priest, Yngwie Malmsteen, Dream Theater, Candlemass, Savatage, Fates Warning, Fifth Angel, Manowar, Virgin Steele, Kamelot, Dokken & Alice Cooper and in the cd 2 a new version of the first album of Antonio "Golden Metal (The Quest for the Inner Glory)" renamed "Golden Metal - The Second Coming".
Mixed and Mastered at the Sonic Temple Studio of Fabio Calluori (Ian Parry's Rock Emporium, Heimdall, Stamina, Luca Sellitto, Nude, Crest of Darkness, Die for my Sins featuring Ralf Scheepers etc) and special guests Matthew Knight of Eternal Winter & Cauldron Born and Ian Parry ex-Elegy.
In addition Antonio has finished a great Tribute to Kamelot called "Once and Future Kingdom - An Epic Tribute to Kamelot" divided in two parts always mixed at the Sonic Temple Studio.
To order the albums go to:
www.antoniogiorgiometal.bandcamp.com
www.andromedarelix.com
www.store.maracash.com
www.undergroundsymphony.it
and "Leather Rebel", thrilling remake of Juads Priest's Classic, from ETERNAL METAL