MAGNUM TO RELEASE HERE COMES THE RAIN ALBUM IN JANUARY
MAGNUM TO RELEASE HERE COMES THE RAIN ALBUM IN JANUARY
British rock legends, Magnum, will release their new studio album, Here Comes The Rain, via Steamhammer/SPV on January 12 on CD + DVD, double vinyl LP, as a box set and for digital download, proving once again that classic rock music could hardly sound more atmospheric.
The band surrounding frontman Bob Catley and guitarist/songwriter Tony Clarkin is set to release two lead singles - "Blue Tango" on November 22, and "The Seventh Darkness" on January 3. Additionally, a tour has been scheduled to kick off in early April 2024.
The album's highly inspired artwork is once more designed by the great Rodney Matthews, who has already created a number of Magnum sleeves to support the band's atmospherically dense music.
Says Tony Clarkin: "The back cover features a kind of avian battalion in attack mode, which I think is a great allegory!"
Apart from Magnum's typical trademarks, Here Comes The Rain also holds a number of thoroughly pleasant surprises. First single, "Blue Tango", is a real riff-rock number that makes you want to move your feet while "The Seventh Darkness", is filled with awesome brass sections courtesy of guest musicians Chris 'BeeBe' Aldridge (saxophone) and Nick Dewhurst (trumpet), which lend the song brilliance and shape.
There is no doubt about it: Here Comes The Rain sees the Magnum lineup consisting of Catley, Clarkin, keyboardist Rick Benton, bassist Dennis Ward and drummer Lee Morris, once again succeed in creating an outstanding, colorful, varied and inspired new studio album.
"Everyone played their part without me dictating anything," Clarkin enthuses, "everyone just instinctively played what their inspiration told them."
It's a good thing that these superb musicians can rely on their intuition!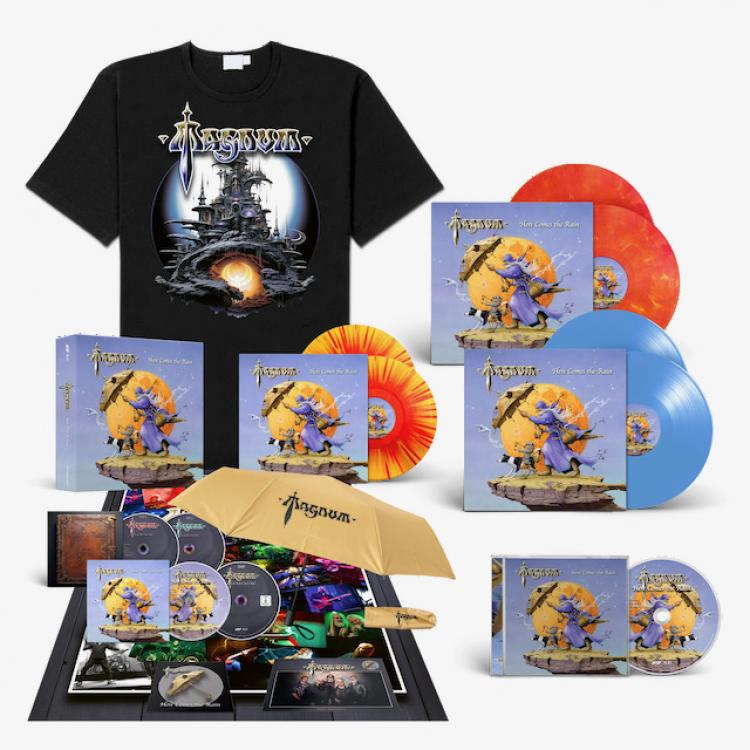 Here Comes The Rain will be released on January 12 via SPV/Steamhammer in the following configurations:
- CD+DVD ('Live At KK's Steel Mill') DigiPak
- CD Jewel Case Version
- Limited Box Set
- 2LP Gatefold, 140 g, solid baby blue vinyl, printed inner sleeves
- Download / Streaming
- Exclusive CD/LP Bundles with a shirt only at the Steamhammer shop
- 2LP Gatefold exclusive colored edition only at the Napalm shop
Pre-order here.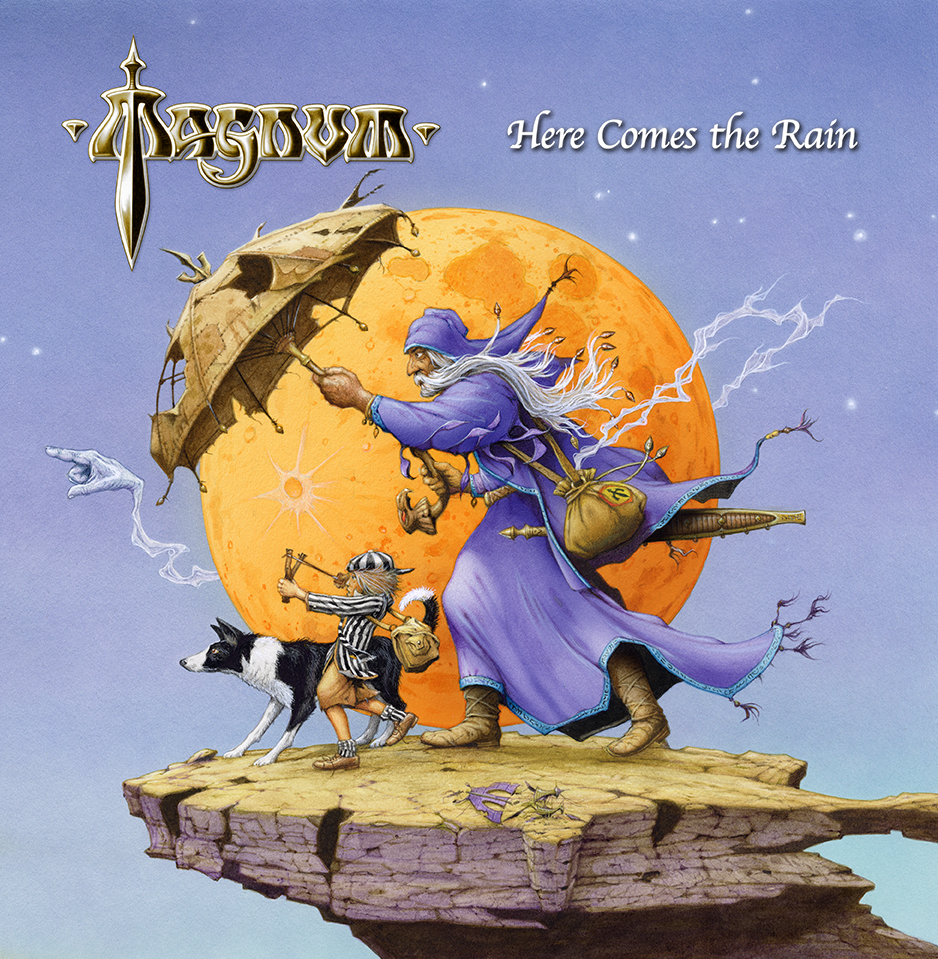 Here Comes The Rain tracklisting:
Run Into The Shadows
Here Comes The Rain
Some Kind Of Treachery
After The Silence
Blue Tango
The Day He Lied
The Seventh Darkness
Broken City
I Wanna Live
Borderline