METALLICA RELEASE NEW SONG FROM 72 SEASONS, "SCREAMING SUICIDE"
METALLICA RELEASE NEW SONG FROM 72 SEASONS, "SCREAMING SUICIDE"
Metallica has just released a new single / video for the song "Screaming Suicide", which will appear on the band's upcoming new album, 72 Seasons.
According to vocalist / guitarist James Hetfield, "'Screaming Suicide' addresses the taboo word of suicide. The intention is to communicate about the darkness we feel inside. It's ridiculous to think we should deny that we have these thoughts. At one point or another I believe most people have thought about it. To face it is to speak the unspoken. If it's a human experience, we should be able to talk about it. You are not alone."
About the upcoming 72 Seasons, out on April 14, Metallica previously stated: "Yes, you read that correctly... we have completed recording at HQ, and our 12th studio album is coming your way! It's been six years since Hardwired…To Self Destruct, so we think it's about time for some new music. With 12 tracks totaling over 77 minutes, 72 Seasons hits all the places you can consume music on Friday, April 14, 2023.
"Produced by Greg Fidelman, along with James and Lars, 72 Seasons is available for pre-order now on CD, 2LP 140g black vinyl, two different colored vinyl variations, and digitally in the Met Store. Every pre-order will receive a digital instant grat track of the first song we are releasing, "Lux Æterna," and you can check out the brand new video, one of the coolest we've ever made, on our YouTube channel. Directed by Tim Saccenti, we recently traveled to Los Angeles to capture our performance using some crazy cutting-edge technology.
"The album package was once again conceived and art directed by our good friend, acclaimed designer David Turner, and his team. David, who won a Grammy for his work on Death Magnetic, is the man behind the look and feel of all of our recent releases, including Through The Never, S&M2, and Hardwired."
Pre-order the new album here.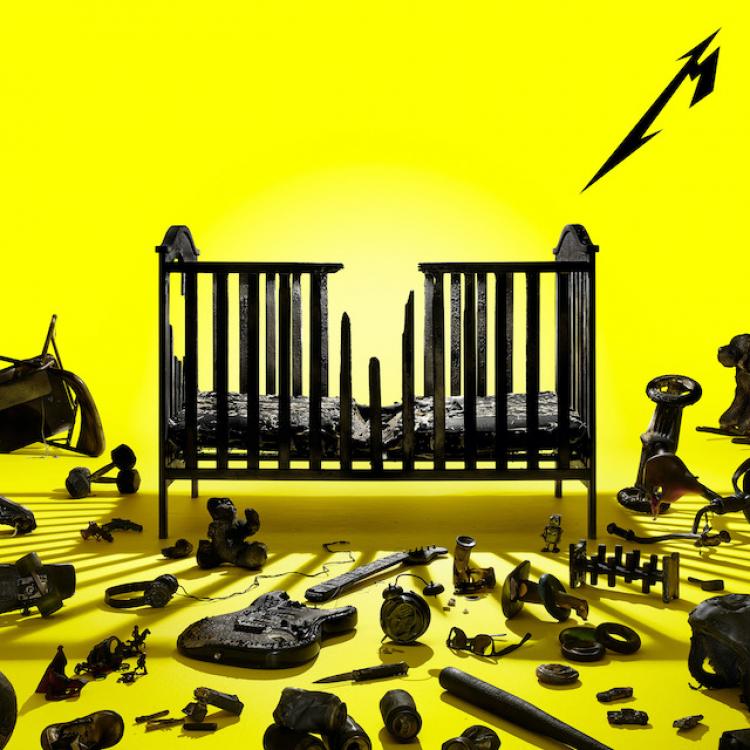 72 Seasons tracklisting:
"72 Seasons"
"Shadows Follow"
"Screaming Suicide"
"Sleepwalk My Life Away"
"You Must Burn!"
"Lux Æterna"
"Crown Of Barbed Wire"
"Chasing Light"
"If Darkness Had A Son"
"Too Far Gone?"
"Room Of Mirrors"
"Inamorata"