SACRAMENT – '90S THRASHERS REISSUE TWO ALBUMS WITH NEW ARTWORK
SACRAMENT – '90S THRASHERS REISSUE TWO ALBUMS WITH NEW ARTWORK
31 years after its initial release, Sacrament's Testimony Of Apocalypse finally receives the attention it's always deserved. For the first time ever, experience the classic album the way the band wanted it to be heard and seen originally. The newly remastered tracks found here are the ONLY ones authorized by the members of Sacrament. The cover art comes with the band's official logo restored after being changed by R.E.X. Records when it was released in 1990. All new CD packaging also features a band photo and liner notes.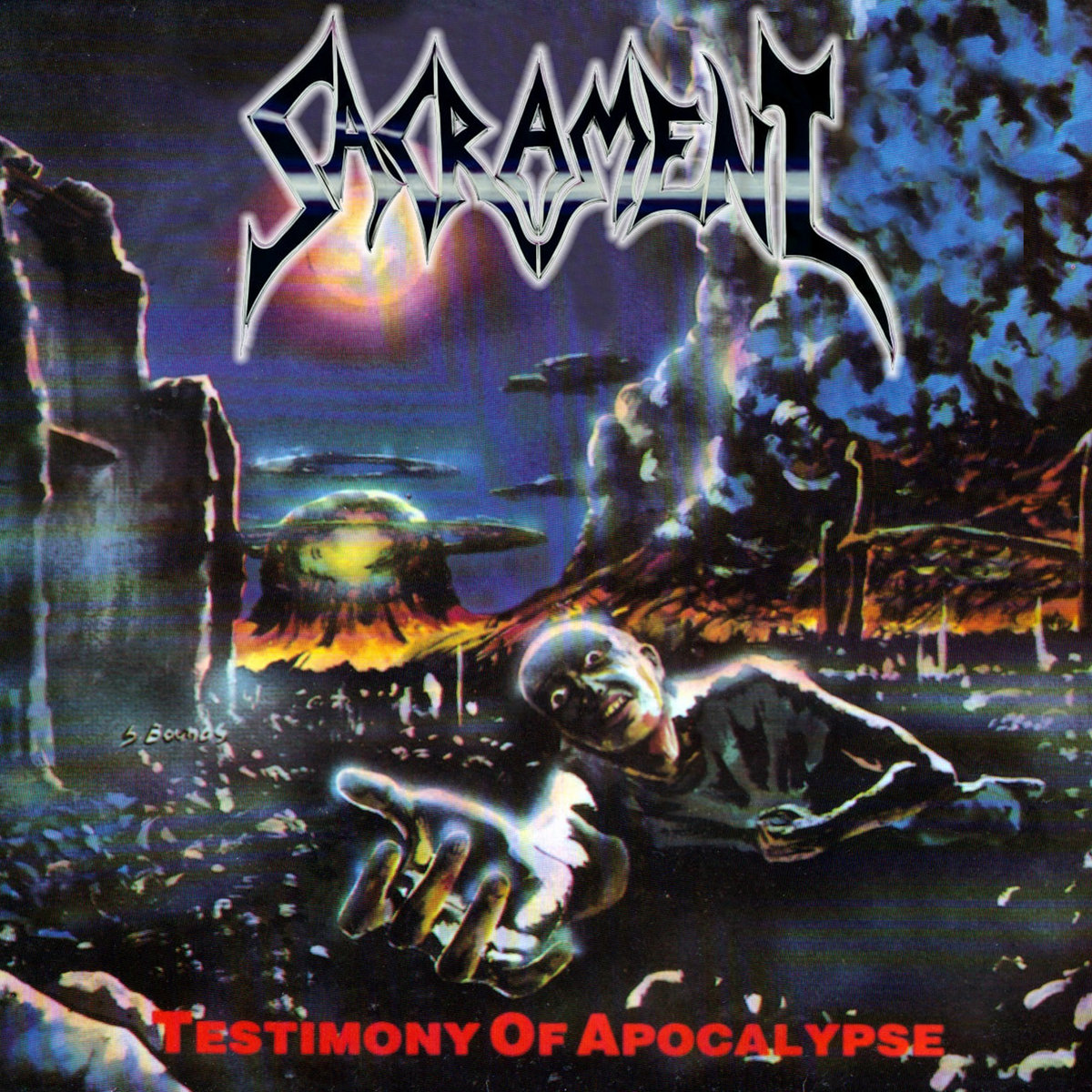 Are you ready to experience Sacrament's Haunts Of Violence for the first time again? Newly remastered with the permission and authorization of the band, this landmark 1992 swan song sounds as great as it ever has. This 2021 release features the artwork Sacrament always wanted to adorn the album cover, but was deemed too graphic by R.E.X. Records upon its original release. All new CD packaging also features a NEW band photo and updated liner notes.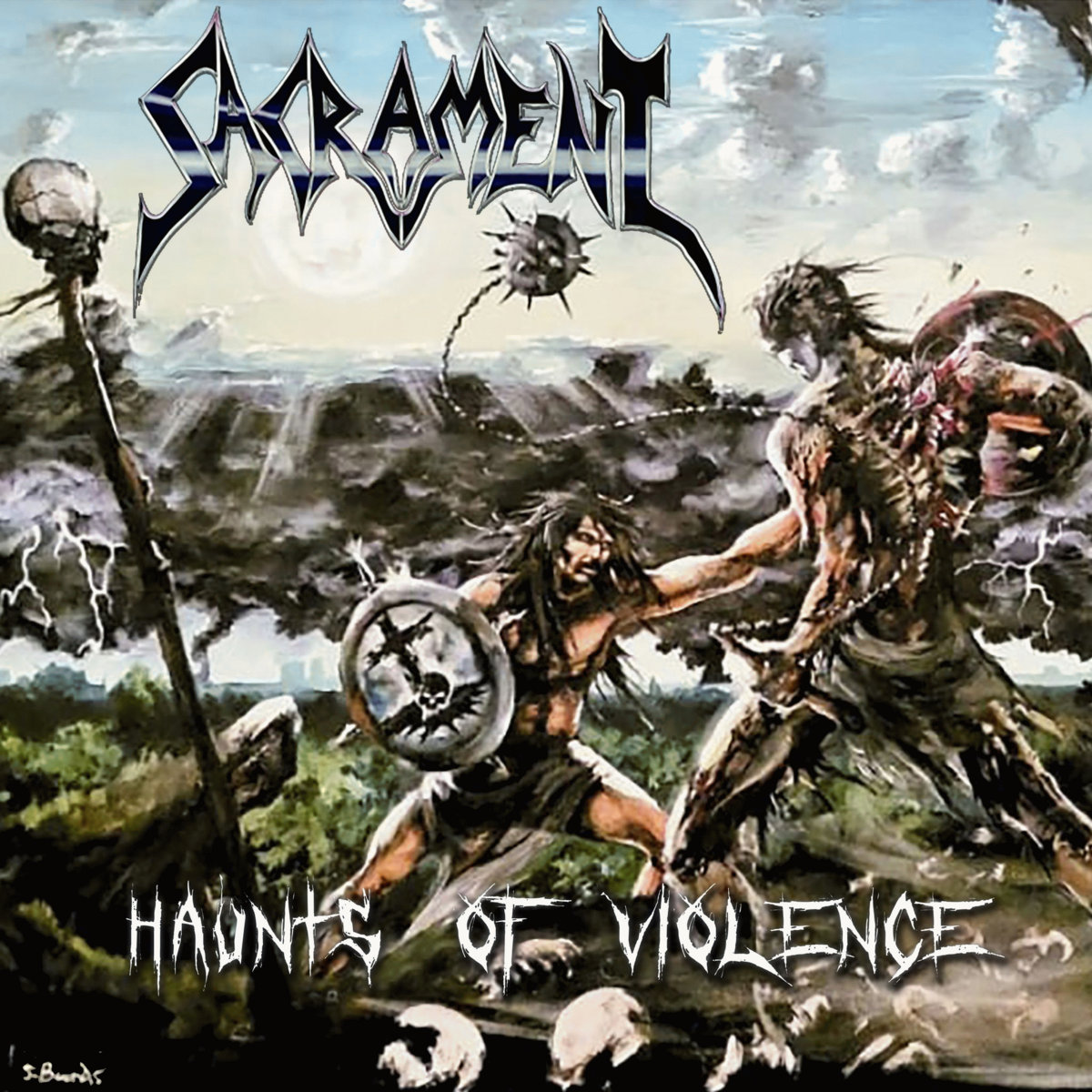 Upon the official release date of December 17, the CDs and the digital downloads both will include a couple NFT special extras. One is a downloadable insert featuring "The History of…" the album you purchased as written by Sacrament. The others are lyric sheets designed as inserts. They're only available through Bandcamp. Keep them as digital files or print them out to add to the CD versions.
Order now at Bandcamp.