US Arch Blade Uncover Second Song of Upcoming Release
US Arch Blade Uncover Second Song of Upcoming Release
 Arch Blade was formed in January 2019 in the city of Los Angeles. The founder Big Rob and his son Robert V wanted to form a traditional Heavy Metal band with a dual guitar attack in style all their own. While looking to find band members they first came across vocalist Edward Heavy. As soon as they listened to  Edward they knew that he was the guy appropriate for the job. They were searching for a singer that could hit hi notes as well as has lots of melody and actually sings. They knew that it would be a great combination of  Heavy driving music with that type of voice.
While looking for the rhythm section Big Rob was introduced to Nigel CC. He had everything they were looking for in a bass player who played with his fingers and not a pic and had the technical ability they were searching.  After a short time, they found  Al Mayhem (Dreams fo Damnation, Mad Whip Thunder, Pagan War Machine, Scarred, Eternal Nemesis )  a powerhouse drummer that truly solidify the songs and bring the edge and intensity the band needed.   The band was much slower and more hard Rock when Al Mayhem joined so it was him, who brought the speed and heaviness that the band needed.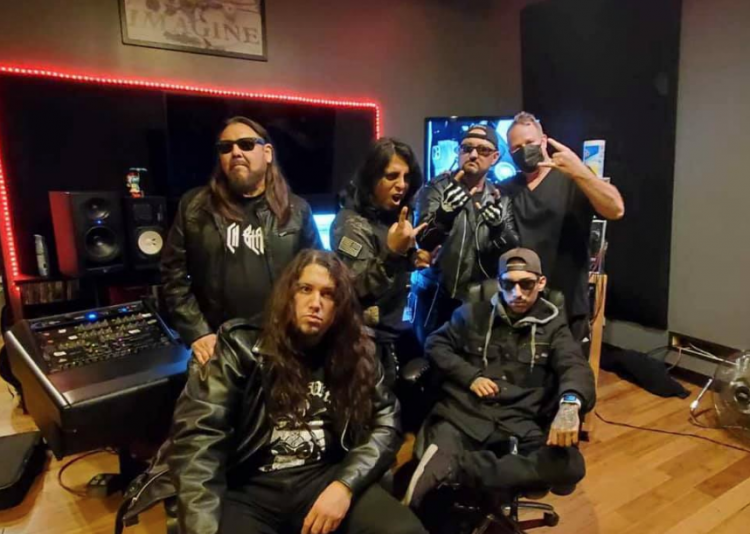 With Arch Blade in completion, they implemented all of the members' styles that would create a massive heavy, yet musical sound to spread to the masses. With great vocals, soloing, killer rhythm section and just writing some good all-around Heavy Metal music with lots of energy. No compromise just pure high energy Metal music. Arch Blade stated "We are a band with no limitations and always bring many elements into our music. We consider ourselves in the new wave of Traditional Heavy Metal and will always keep the music alive." 
Arch Blade has already uncovered the songs Vengeance and Trials of Osiris both taken from their upcoming full- length release this year 
Band Members:
Edward Heavy-Vocals
Rob V- Lead/Rhythm (guitar)
Big Rob - Lead/Rhythm (guitar)
Nigel CC -  Bass (guitar)
Al Mayhem- Drums 
For more info follow and support the band here 
Instagram: https://www.instagram.com/arch_blade/...
Facebook: https://www.facebook.com/Arch-Blade-b...