BLOODBOUND RELEASE OFFICIAL VIDEO FOR NEW "DRINK WITH THE GODS" SINGLE
BLOODBOUND RELEASE OFFICIAL VIDEO FOR NEW "DRINK WITH THE GODS" SINGLE
Swedish power metal act, Bloodbound, will release their new album, Tales From The North, on July 7 via AFM Records as a 2CD digipak including a live CD, a strictly limited box set as well as coloured vinyl LPs, the pre-sale is available here.
Check out the official video for new single, "Drink With The Gods", below.
When it comes to defending the core values of timeless power metal and combining them with fresh stylistic variations and exciting stories, Swedish power metallers Bloodbound have always been fighting at the forefront. The six-piece has proven their versatility and inventiveness countless times. Following their 2021 album, Creatures Of The Dark Realm, Tales From The North will unquestionable continue to enthrall the metal community! As lead guitarist Tomas Olsson recently revealed: "Tales From The North is very much a concept album about the viking era. About the lives of our ancestors up here in the dark, cold and unfriendly environments of the north. Different legends and myths intertwine during the course of the songs, leading up to the epic battle of 1066, which marks the end of the viking era."
Tales From The North was produced by Bloodbound, and was mixed and mastered by Jonas Kjellgren (Amorphis, Overkill, Sabaton) at the Swedish 'Black Lounge Studios'. The cover artwork was created by Péter Sallai (Hammerfall, Powerwolf & many more).
Olsson continues: "The songs are more fast-paced and closer to some of our earlier stuff like 'Moria' and 'Nosferatu', but have more complex arrangements. Compared to the predecessor' Creatures Of The Dark Realm' there are heavier guitars and some deeper sounding keyboards. We have also incorporated some traditional nordic folk music instruments to fit the concept of the album. It`s still pure power metal but we're trying to take it to the next level."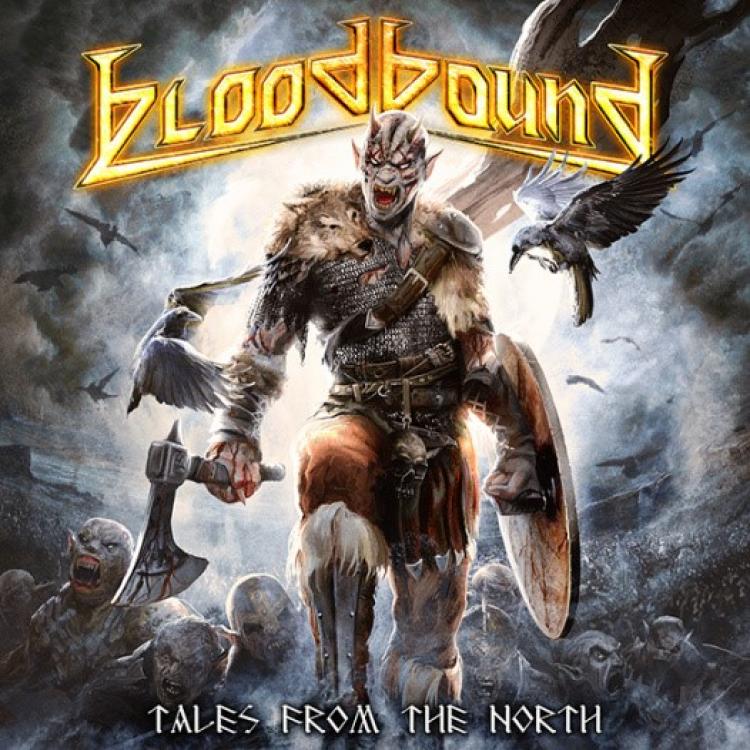 Tracklisting:
Tales From The North
Drink With The Gods
Odin's Prayer
The Raven's Cry
Mimir's Crystal Eye
Between The Enemy Lines
Land Of Heroes
Sail Among The Dead
Stake My Claims
Sword And Axe
1066