DEATH SS - TO RELEASE TENTH STUDIO ALBUM IN ONE MONTH
DEATH SS - TO RELEASE TENTH STUDIO ALBUM IN ONE MONTH
On October 29th, Italy's Death SS will put out their tenth studio album, aptly titled Ten. The band have also unveiled the album's full tracklist, cover artwork and first streaming track "Zora".
Death SS Frontman  Steve Sylvester explaining about the album title... 
'X', the number ten in the Roman numerical system, chosen to name this album, is not a random title. The number Ten symbolizes perfection, as well as the annihilation of all things. 10 = (1+ 0) = 1, illustrates the eternal starting over. The Ten is the total of the first four numbers (and in our case the first four Albums / Seals) and therefore contains within itself the entirety of the universal and artistic principles contained in each of them.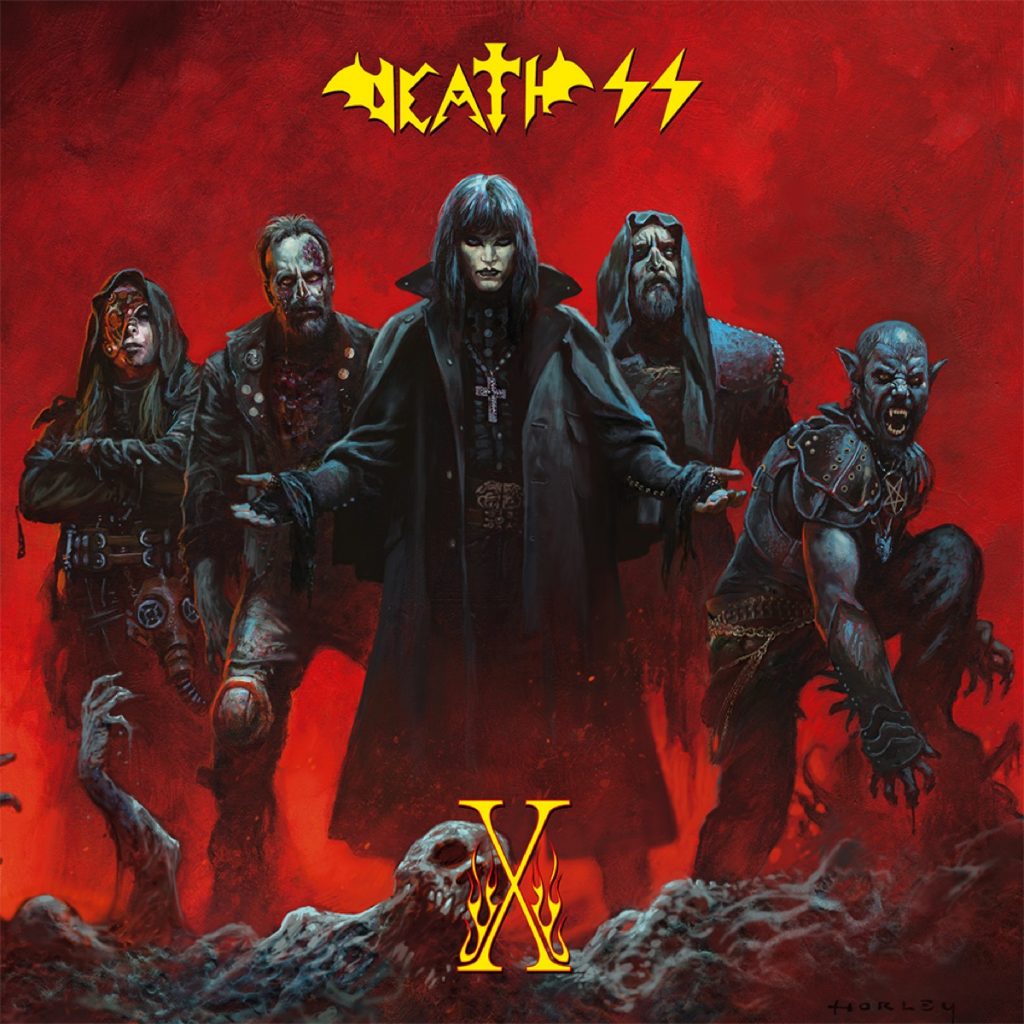 Tracklist:
01. The Black Plague
02. Zora
03. Under Satan's Sun
04. Rebel God
05. Temple Of The Rain
06. Ride The Dragon
07. Suspiria
08. Heretics
09. The World Is Doomed
10. Lucifer
"Ten" will be released in CD  and  LP formats  , preorder available here:  https://bfan.link/Ten
Contains a free 24-page comic, drawn by Alex Horley. 
Also available is the video of the first single extract, Zora,
The single is available in physical stores in red 7 ″ format and on the SELF website:  http: //self.it/ita/details. php? nb = 8019991886526
"Zora" is also available on all digital stores:  https://bfan.link/zora