KREATOR PREMIER VIDEO FOR THEIR NEW SINGLE
KREATOR PREMIER VIDEO FOR THEIR NEW SINGLE
The mighty Kreator recently announced that their fifteenth studio album, Hate Über Alles, will be released on June 3. Five years after their highly acclaimed album Gods Of Violence, peaking at #1 in the German album charts, the genre-defining band are proud to present this 11-track behemoth. Today, the band releases the second single and video, for the track "Strongest Of The Strong". Stream the song here, and watch the music video below.
The band commented: "This track represents every person on this planet who is striving to become a force of good in a world filled with a lot of bad. It's a straightforward banger with a message that only one man could carry; his name is Earthraiser, aka my great friend Patrik Baboumian!"
Mille Petrozza also commented: "Hate Über Alles reflects the time we're living in. Everything is really loud and aggressive. The way we communicate has changed, thanks to social media. It causes a lot of imbalance. The world is in a state of disrepair. Life is not harmonic right now, it's disharmonic… that's where I was going with the title."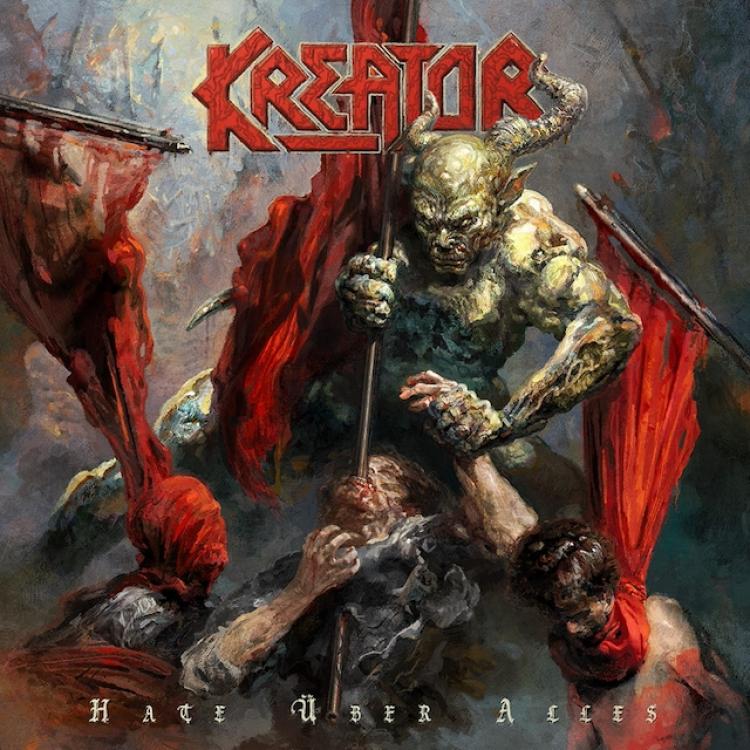 Tracklist:
"Sergio Corbucci Is Dead"
"Hate Über Alles"
"Killer Of Jesus"
"Crush The Tyrants"
"Strongest Of The Strong"
"Become Immortal"
"Conquer And Destroy"
"Midnight Sun"
"Demonic Future"
"Pride Comes Before The Fall"
"Dying Planet"