SEVERED ANGEL RELEASE "A NEW BEGINNING" MUSIC VIDEO
SEVERED ANGEL RELEASE "A NEW BEGINNING" MUSIC VIDEO
Northeastern US melodic metal band, Severed Angel, has released their new music video for the song "A New Beginning", from their self-titled debut album, which was self-released by the band on CD and digital formats on May 2.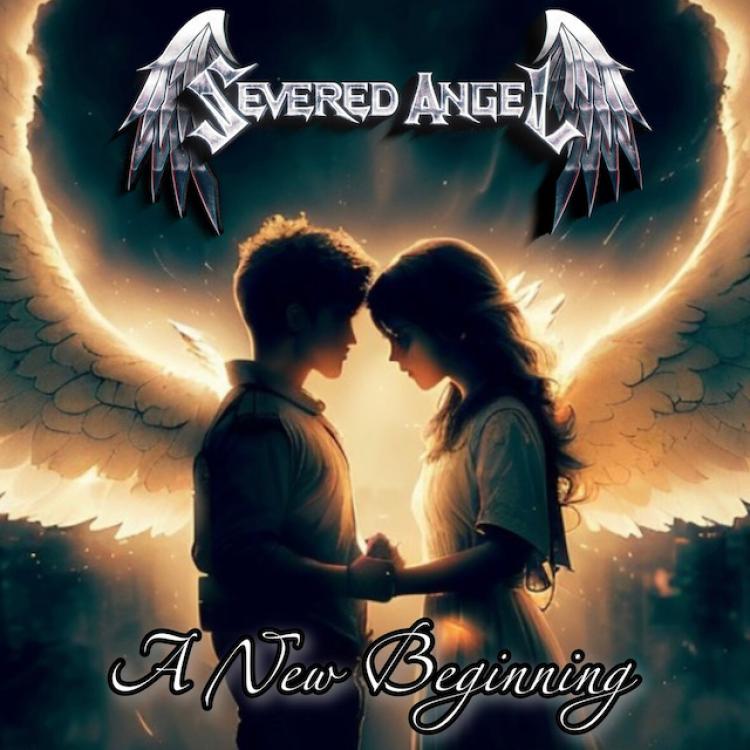 Severed Angel comments: "'A New Beginning' is the third single and video (directed by drummer Wayne Noon) from Severed Angel's self-titled debut release. The song makes up the second part of the "Severed Angel Suite," which includes the title-track (part 1) and 'With Wings Anew' (part 3)."
Guitarist Lou Mavs explains that the songwriting process for this song was like nothing he experienced before. "I had this riff that I had written about 20 years ago that I was never able to do anything with until I modified it and brought it to the band. Wayne made the suggestion to base the song around the riff. Sometimes, the easiest solution is the best solution, and he was right. The music then started to write itself. For me, writing this album was a process - I had to work through grief, and this song was the culmination of taking those feelings and transferring it into something positive. It meant a lot that George (Dimitri, bassist), Marc (Muchnik, keyboardist), and Alex (Repetti, vocalist / guitarist) were on board from the get-go, and their performances give the song added gravitas."
"In a way, the Severed Angel Suite is really an exploration of the "Hero's Journey" through the 5 stages of grief - denial, anger, bargaining, depression, and acceptance. It's very easy to get bogged down in the negativity of life if you are surrounded by it. All it takes is one thing to help get you out of it, and it could be anything, including an artistic endeavor, a friend, a family member, etc. I do believe that there are muses or angels to help guide us in life to give us hope."
Guest vocalist Gail Bourque adds gorgeous harmonies to Alex's vocal melody. Equal parts ballad and anthem, "A New Beginning" is Severed Angel's statement to the world.
Severed Angel band lineup:
Alex Repetti - Vocals, Guitar (Infinite Spectrum / Tension Rising)
Lou Mavs - Guitar, Vocals
George Dimitri - Bass (Timeless Haunt)
Marc Muchnik - Keyboards (The Nightmare Stage)
Wayne Noon - Drums (Project Resurrect / ex-Phoenix Reign)