STAGEWAR - THIRD ALBUM TO BE RELEASED ON SEPTEMBER 24TH
STAGEWAR - THIRD ALBUM TO BE RELEASED ON SEPTEMBER 24TH
STAGEWAR, founded in 2003 in the Frankfurt area, live up to their name and have developed into a tireless live band over the last few years, playing a good 200 shows to date, with more to follow after the release of their third long player Danger To Ourselves. The band themselves describe their style as "straight thrash metal with a good portion of rock'n'roll", which basically hits the nail on the head! 
The present 8 tracks captivate with catchy and multilayered arrangements. The whole thing was mixed and mastered at Pitchback Studios by Aljoscha Sieg (Suidakra, Eskimo Callboy, among others), which promises a brilliant production. The album's artwork is by tattoo artist James Reuter (Remember Tomorrow Tattoos) and enhances not only the digipak but also the vinyl edition in a fold-out gatefold. 
STAGEWAR anno 2021 sound more grown up than on their previous albums and are ready to dust off the neck muscles that got rusty during the Corona break and challenge them to new heights!
The Danger To Ourselves is scheduled to be released on September 24th via Black Sunset/MDD.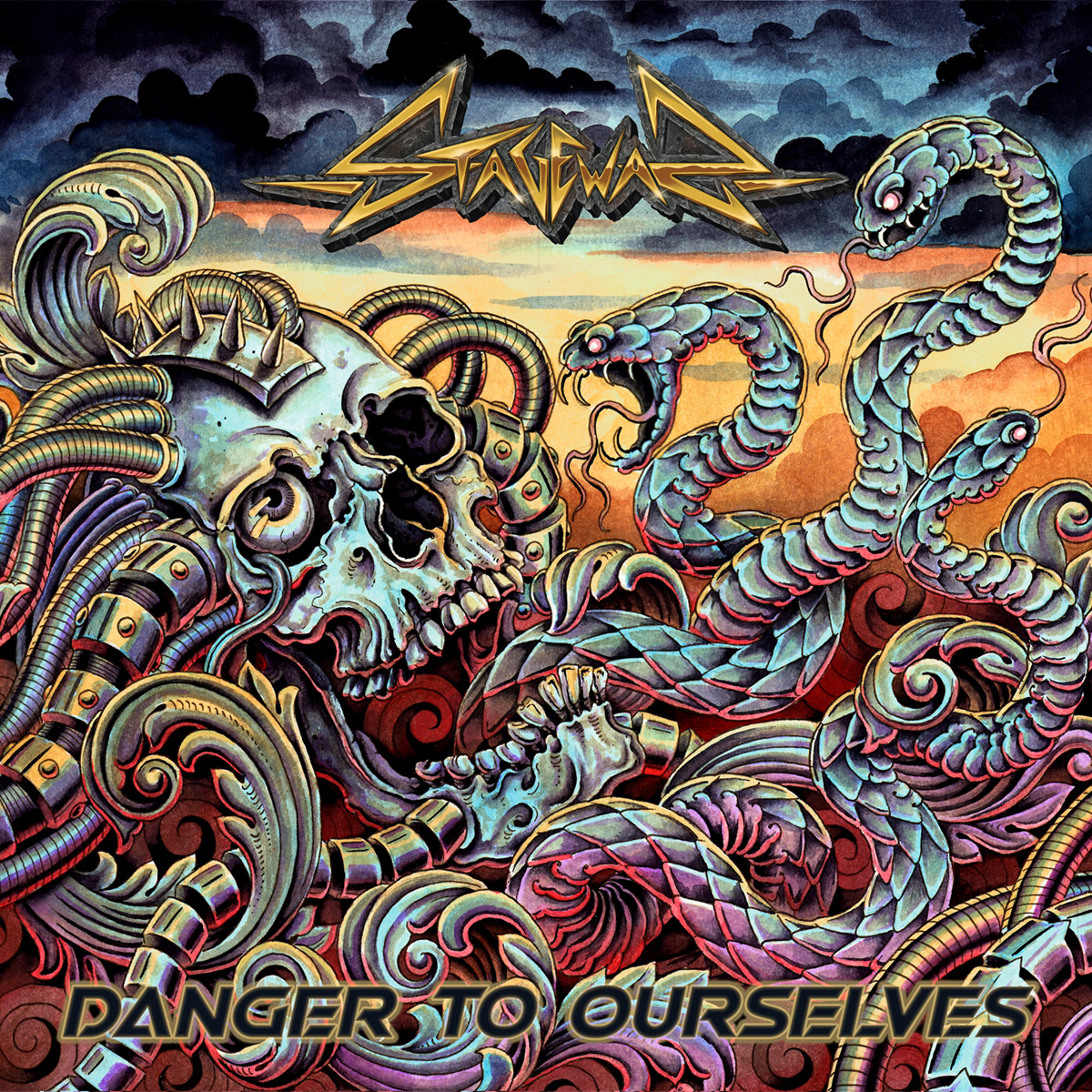 Tracklisting:
1. Danger To Ourselves
2. Box Of Dirt
3. Follow Me
4. R.U.N.
5. Eough Is Not Enough
6. Hands Of Time
7. Nothing For Nothing
8. Over And Out
running time: 38:55