STRATOVARIUS' JENS JOHANSSON ANNOUNCED AS GUEST ON NEW STAR ONE ALBUM
STRATOVARIUS' JENS JOHANSSON ANNOUNCED AS GUEST ON NEW STAR ONE ALBUM
Stratovarius, Rainbow keyboardist Jens Johansson has been announced as the next guest on Arjen Anthony Lucassen's new Star One Album.
Says Lucassen, "Jens plays a solo in the track 'The Year of '41' of the new Star One album Revel In Time. Check out this video to see him play the solo and see his message at the end. I'm so glad Jens is part of the Star One crew once again with his amazing skills, thanks again my friend!"
The album will come as Ltd. 2CD Digipak, Ltd. Deluxe 3CD+Blu-Ray Artbook (incl. a poster of the cover artwork), and as 180g Gatefold 2LP (incl. the album on CD & an LP-Booklet).
CD2 features alternate versions of the same songs as CD1, but with different vocalists. Also available will be a 5.1 mix, a high-res audio version, and an exclusive, hour-long Behind The Scenes video, on the Blu-ray included in the Artbook.
Pre-order here.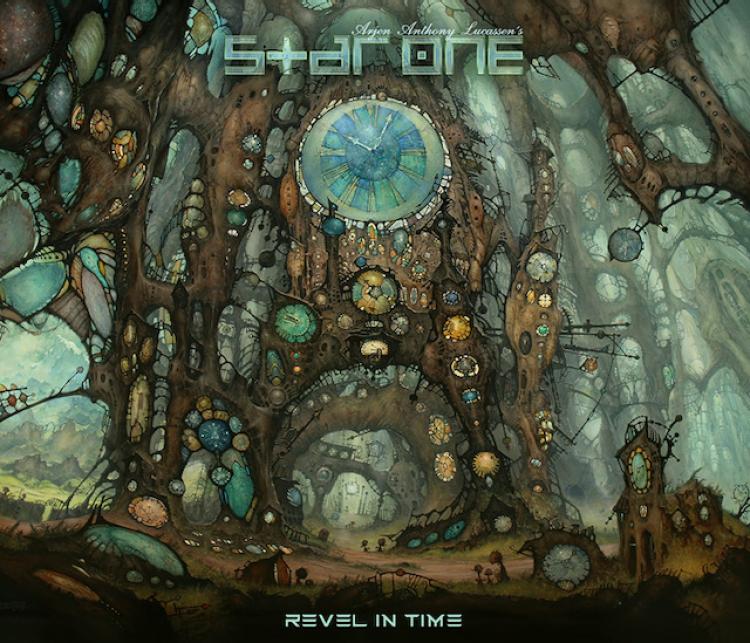 Revel In Time tracklisting:
CD1:
"Fate Of Man"
"28 Days (Till The End Of Time)"
"Prescient"
"Back From The Past"
"Revel In Time"
"The Year Of '41"
"Bridge Of Life"
"Today Is Yesterday"
"A Hand On The Clock"
"Beyond The Edge Of It All"
"Lost Children Of The Universe"
CD 2 features the same songs as CD 1, but with different vocalists.