THE THREE TREMORS RELEASE MUSIC VIDEO FOR NEW SONG "CRUCIFIER"; US TOUR STARTS NEXT WEEK
THE THREE TREMORS RELEASE MUSIC VIDEO FOR NEW SONG "CRUCIFIER"; US TOUR STARTS NEXT WEEK
The Three Tremors - Tim "Ripper" Owens , Harry "The Tyrant" Conklin, and Sean "The Hell Destroyer" Peck - have released their second single from the Guardians Of The Void album, "Crucifier". A video for the song can be viewed below.
Owens said "This is one of my favorite tracks on the record," while Peck added, "When the band wrote this song I knew we had a special track on our hands.  It has a super haunting vibe and I love the chorus how it hits.  I am sure my fellow metal heads will dig it like I do." Harry Conklin chimed in and said, "This was one I insisted we add to the live set.  I can't wait to sing this with the band."
This haunting video captures the essence of the song which tells the tale of an avenging angel exiled on Earth and Hellbent on revenge!  
The album will hit the streets Friday, November 5 worldwide and will NOT be available on the streaming services. Steel Cartel Records releases the songs that go to video streaming platforms, relying on the hardcore fans to support heavy metal and the band by picking up a copy of the physical product.
In true Steel Cartel fashion, some amazing pre-order package combinations are available here. There will be three different versions of the double gatefold vinyl Guardians Of The Void. The original version, the 1 in 5 variant version, and the virgin cover version. The 1 in 5 variant version has completely different cover art (again by Marc Sasso) on the front and back, and will be limited to one copy for every five standard versions that are produced. The virgin cover version has the original Marc Sasso artwork without band logos or album titles.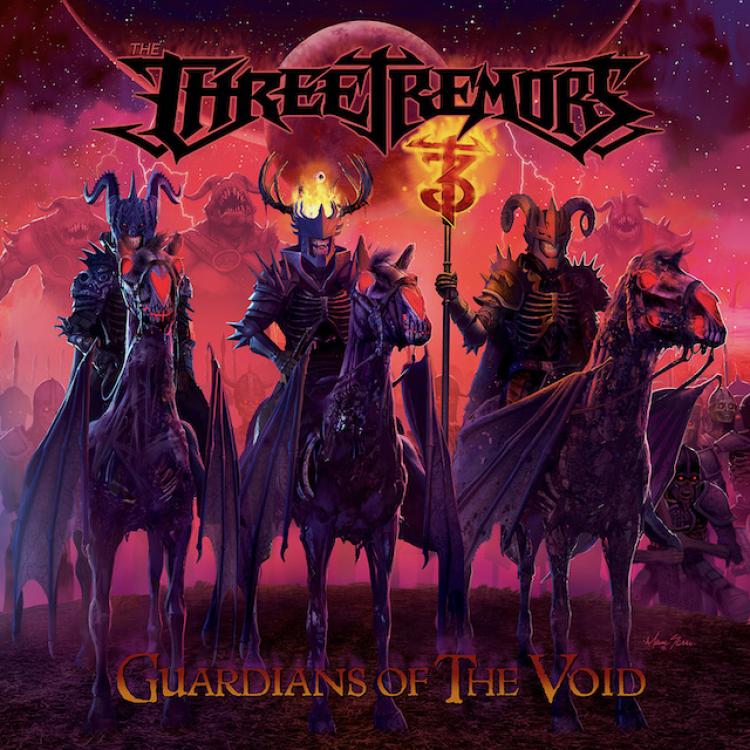 Tracklisting:
"Bone Breaker"
"Guardians Of The Void"
"Kryptonian Steel"
"Crucifier"
"I Can't Be Stopped"
"Frailty"
"Operation: Neptune Spear"
"Chained To The Oar"
"Catastrophe"
"Wickedness And Sin"
"Fall Of Rome"
"War Of Nations"