ETERNITY'S END RELEASE EMBERS OF WAR ALBUM; FULL STREAM AVAILABLE
ETERNITY'S END RELEASE EMBERS OF WAR ALBUM; FULL STREAM AVAILABLE
Eternity's End have released their third full-length album, Embers Of War, via Prosthetic Records. Accompanying the album release, the European technical power metal five-piece have also shared a full-album visualizer, available to view below.
On Embers Of War, Eternity's End fully embrace the over-the-top elements of power metal and blend them with enough technicality to make an album irresistible to headbangers around the globe. On Embers Of War's release, Christian Muenzner (Guitars & Keyboards) comments: "We are very happy to finally share this album with all our fans around the world. It marks a big step for us, both career-wise with signing to Prosthetic Records, as well as musically further cementing our own sound and niche with an album that we feel is our strongest effort to date.
It was a labour of love for classic heavy metal and living the heavy metal spirit, and our aim is to connect with listeners who have the same passion for that style of music as we do through our songs.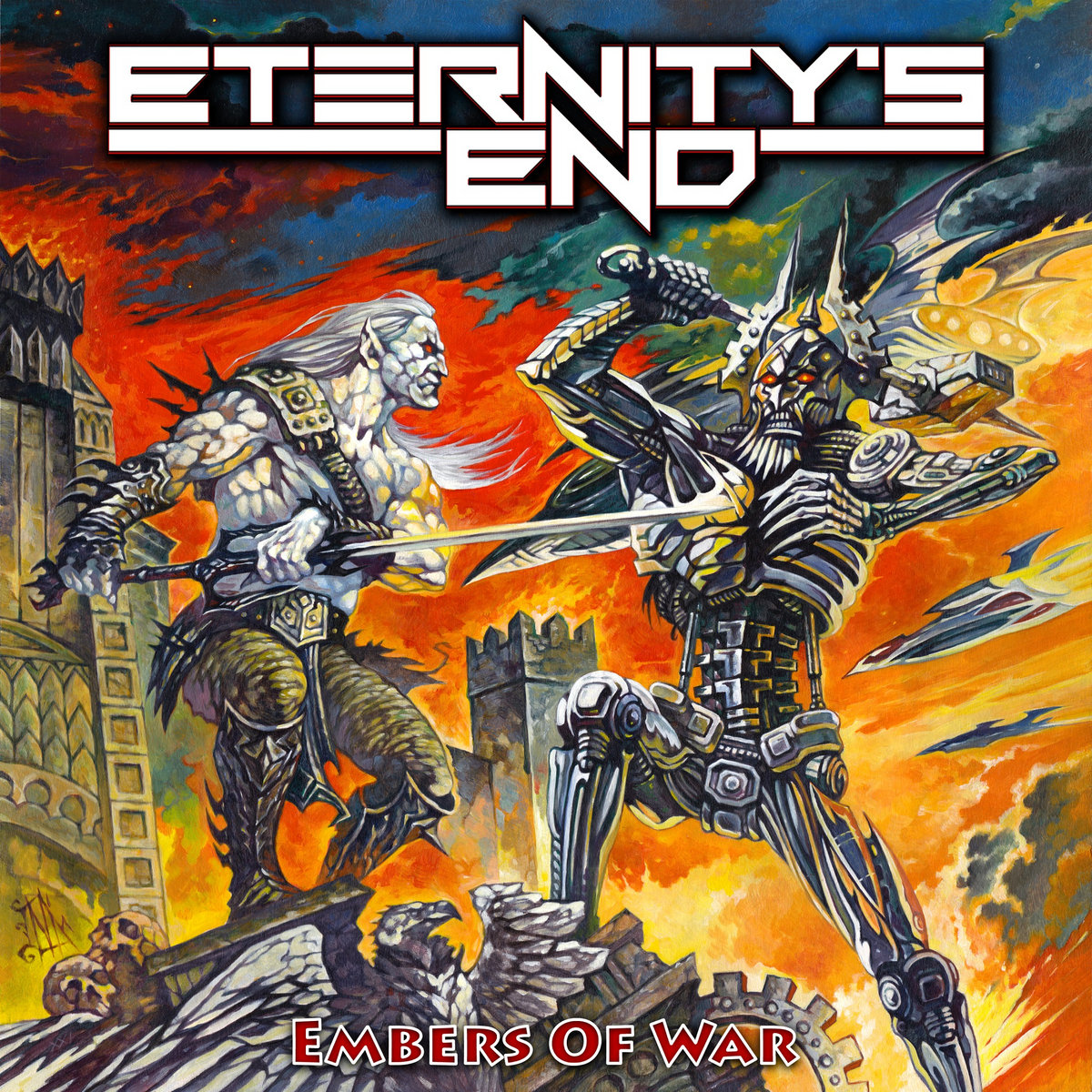 Tracklist:
1.Dreadnought (The Voyage of the Damned) 
2.Bane of the Black Sword 
3.The Hounds of Tindalos 
4.Call of the Valkyries 
5.Arcturus Prime
6.Shaded Heart 
7.Deathrider 
8.Embers of War
Eternity's End is:
Iuri Sanson – Vocals
Christian Muenzner – Guitars / Keyboards
Justin Hombach – Guitars
Linus Klausenitzer – Bass
Hannes Grossmann – Drums