GEORGE TSALIKIS - OFFICIAL VIDEO FOR "TOGETHER WE RISE" RELEASED
GEORGE TSALIKIS - OFFICIAL VIDEO FOR "TOGETHER WE RISE" RELEASED
GEORGE TSALIKIS has released a new official video for the song "Together We Rise". That song is on the album "Return To Power", which was released on 26th March 2021 on CD via PURE STEEL RECORDS. The Album is also available as Download.
Who doesn't know George Tsalikis!? The US metalheads knows him from his days at GOTHIC KNIGHTS in the early to mid-1990s. Since then he is the founding member of ZANDELLE. In addition, the American singer already impressed in 2016 with his first ever solo work, a vampire themed concept album titled ´The Sacrifice´.
After he has signed a worldwide record deal with Pure Steel Records, he will be releasing his new solo album called ´Return To Power´. As the album title suggests, George Tsalikis is back in power metal with American influences on his ten new songs.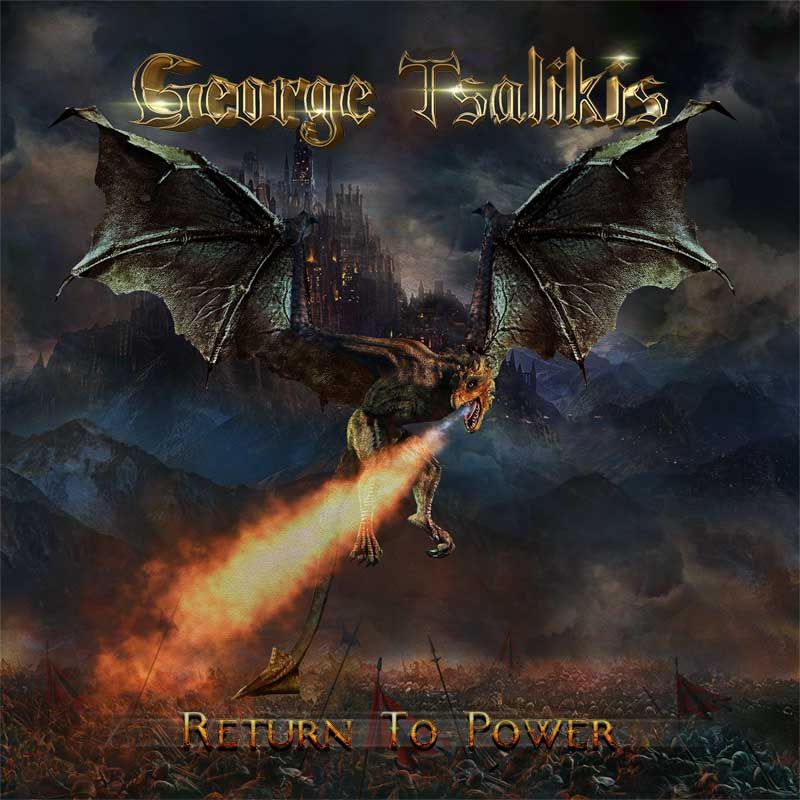 Tracklist:
1. Live To Ride
2. The Chase 
3. Dehumanized 
4. Burden Of Proof 
5. Together We Rise 
6. Stand My Ground 
7. In Memory 
8. The Demon Barber 
9. Master Of The Sky 
10. The Dragon Has Fallen 
LINE-UP:
George Tsalikis – Vocals, Guitars, Bass, Keyboard, Piano
Joe (Jofu) Cardillo – Drums