HAUNT SHARES VIDEO FOR "CHIMERA" FROM NEW ALBUM, GOLDEN ARM, DUE IN MAY
HAUNT SHARES VIDEO FOR "CHIMERA" FROM NEW ALBUM, GOLDEN ARM, DUE IN MAY
California traditional heavy metal masters Haunt have premiered the music video for their second single, "Chimera". The band's upcoming ninth album, Golden Arm, is due out May 5th via Iron Grip Records and Church Recordings. 
"'Chimera' is all about using your imagination," says frontman Trevor William Church. "In music, we must always keep our imagination running wild."
Recorded by Church and produced, mixed and mastered by Darren Trentacoste, Golden Arm is a new beginning for the leather-clad metallers.
Founded in 2017 as the solo project of Church, Haunt has quickly become the face of the new wave of traditional heavy metal. Since the band's kickstart six years ago, the heavy metal titans have released eight studio albums and multiple extended plays, including two splits, while also touring with bands like Satan, Unto Others, Night Demon, and others.
Golden Arm releases May 5th on digital, vinyl and compact disc via Iron Grip Records and on cassette via Church Recordings.Pre-orders can be placed now at this location.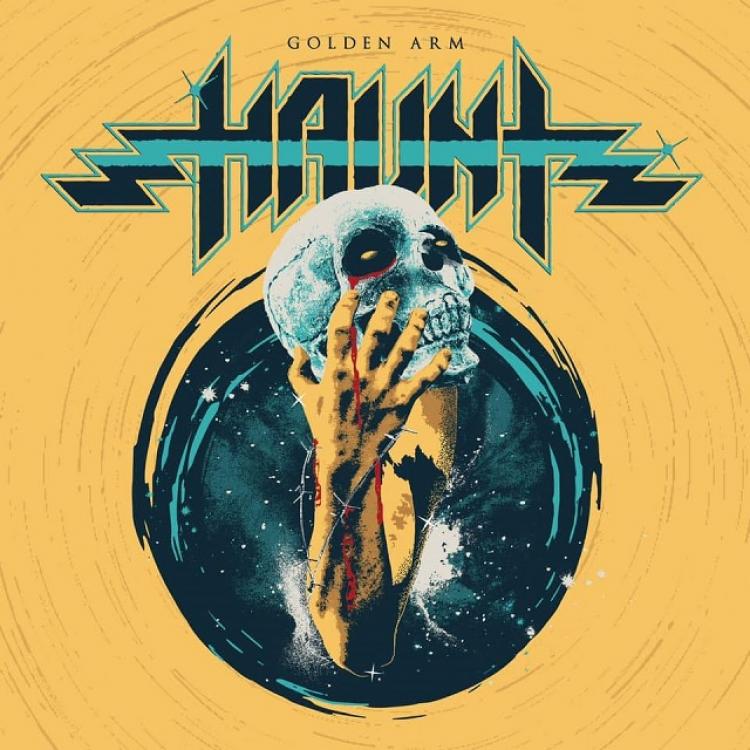 Tracklisting:
"Hit And Run"
"Golden Arm"
"Piece By Piece"
"Chimera"
"Fight The Good Fight" 
"Save Yourself"
"Vacant Spaces"
"The Horses Mouth"