OFFICER X DEBUT "OFFICER" LYRIC VIDEO
OFFICER X DEBUT "OFFICER" LYRIC VIDEO
American hard rock and traditional heavy metal band, Officer X, has released their latest lyric video, for the song "Officer" from the band's debut album, Hell Is Coming.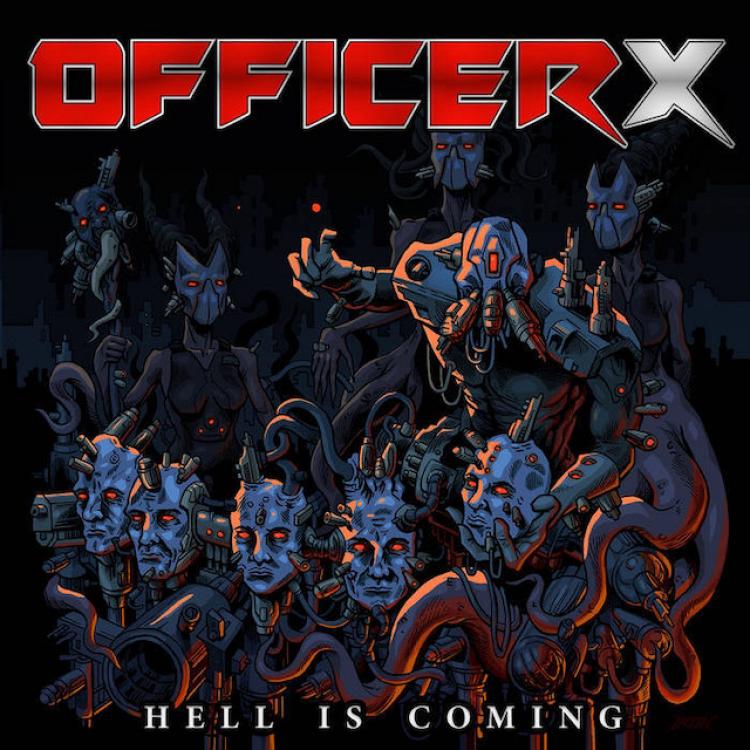 Officer X comments: "The song, which was one the first written by Rod van Stoli (vocals / guitars) and Peet Giolan (bass / vocals), follows the misadventures of an unnamed protagonist through the seedy back-alleys of Las Vegas in search of his sanity and dignity. It features a rolling guitar riff over Golan's signature rumbling bass – it's a rocker that doesn't let up from beginning to end."
Rod wrote the lyrics around a time when, coming out of a party where herbal remedies were shared, he couldn't remember where he parked his car. After looking around the neighbourhood for an hour, he assumed it had been stolen, and reported it as such to the police. It was quite embarrassing when he realized that he had been driven to the party by another guest, and his car was a few blocks away where his adventures had started that night.
"I felt really, really, dumb", Rod says. "This was the genesis of the song. I didn't tell anyone I know about what happened. The only one who knew was this Boston PD officer Donahue, who I had to go back to sheepishly and explain what happened. Only he would know the truth. Until just now, when I just told the whole world about, anyway".
As songwriting progressed, the song became about something else - but the line "lost my green Trans AM, don't know where I am" remained.
Officer X lineup:
Vocals / Guitar: Rodrigo van Stoli (Bang Camaro, Gymnasium)
Bass / Vocals: Peet Golan (Spring Heeled Jack)
Guitar: Robbie Davis
Drums: Dave Barresi