SAVAGE GRACE ISSUE NEW SINGLE "AUTOMOTON"; SIGN OF THE CROSS ALBUM OUT IN MAY
SAVAGE GRACE ISSUE NEW SINGLE "AUTOMOTON"; SIGN OF THE CROSS ALBUM OUT IN MAY
May 5, 2023 will see heavy speed metal giants Savage Grace return with a brand new studio album, entitled Sign Of The Cross, through Massacre Records.
On their forthcoming album, Savage Grace are not only introducing their new vocalist Gabriel Colon – who is described as a blend of the early Rob Halford and the young Ian Gillian – but creating and moving into a new dimension of metal while keeping true to their authentic roots. Guitarist Christian Logue assembled the most incredible musicians from across the world to create the most devastating version of Savage Grace yet.
 But get a sneak peak of their upcoming offering, as the band has just unleashed a music video for first single "Automoton". According to Logue, "'Automoton' is inspired by Aldous Huxley's Brave New World and is very relevant to the events of the day."
40 years of metal experience went into crafting each of the new album songs into classics they will soon become. In addition, provocative, thought-inspiring lyrics and powerful topics weave their way through this mesmerizing collection of songs. 
Christian Logue comments: "This album is my masterpiece and a grand addition to my legacy of universally acclaimed classic metal recordings. Every song on this album is powerful, there is not one weak track on this record."
Sign Of The Cross was produced by Logue and was mixed and mastered by Roland Grapow at Grapow Studios. Slated for a release as CD, ltd. Vinyl LP and Digital formats on May 5, 2023 via Massacre Records, preorders are available at this location.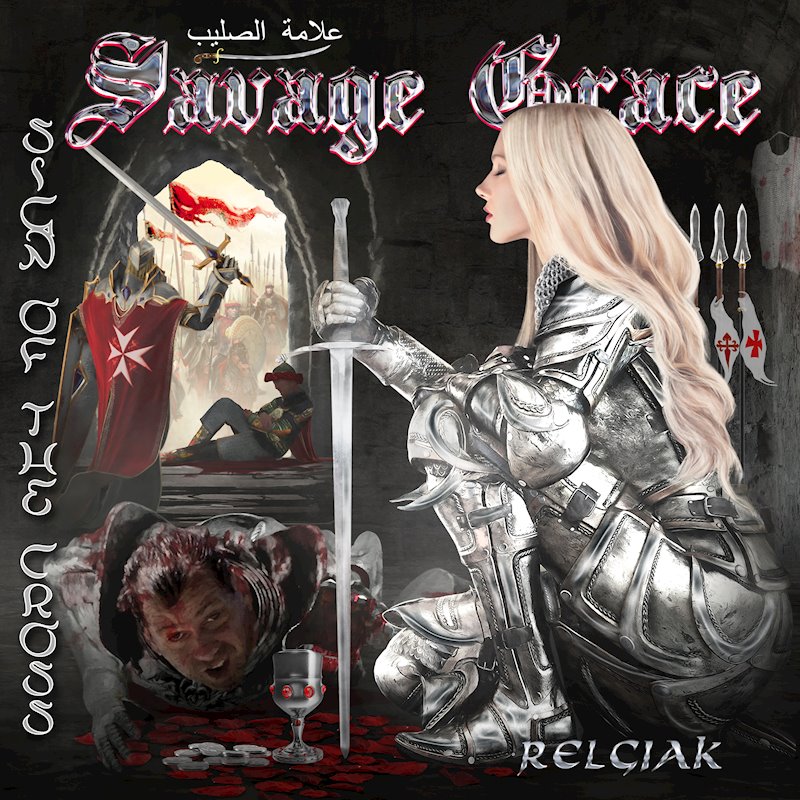 Tracklisting:
"Barbarians At The Gate"
"Automoton"
"Sign Of The Cross"
"Rendezvous"
"Stealin' My Heart Away"
"Slave Of Desire"
"Land Beyond The Walls"
"Star Crossed Lovers"
"Branded"
"Helsinki Nights" (CD Bonus Track)