WYTCH HAZEL DROPS "A THOUSAND YEARS" LYRIC VIDEO
WYTCH HAZEL DROPS "A THOUSAND YEARS" LYRIC VIDEO
Ascending British hard rock sect, Wytch Hazel, will release its new album, IV: Sacrament, on June 2 via Bad Omen Records. Recorded with longtime producer Ed Turner (Purson) and tracked in a converted Baptist chapel in rural Wales, the record is a resounding achievement and glittering treasure chest that builds on the momentum of the band's celebrated 2020 album III: Pentecost.
Each Wytch Hazel album has embodied that old-fashioned notion of unstoppable progress culminating in this, their fourth outing; the point where youthful years of febrile creativity and progressive momentum culminate in a masterwork for the ages, setting the seal on an early signature sound while opening it up to future possibilities.
Preorder on Bandcamp.
Following the March release of IV: Sacrament's first single (and it's accompanying video by the Brighton based production-team Wild Stag Studio) "Angel Of Light", Wytch Hazel has dropped a lyric video, for the new track, "A Thousand Years", a stone cold rock banger featuring classically beautiful production and a ripping Neal Schon/Aldo Nova-type guitar solo.
Led by vocalist / multi-instrumentalist Colin Hendra, Wytch Hazel is a singular source of hard rock/heavy metal dominion, offering a never ending quantum of mediaeval melodic structures and to uplifting hymns, IV: Sacrament is overflowing with indelible ear-worms the likes of which must be heard to be believed. And believe, you shall.
"I've blown my own mind a bit," Colin states, "and even after all this painstaking work, I still feel like I've only scratched the surface of what Wytch Hazel could be doing musically. I wish I could have a month to work on one song, and go on a tangent a bit. I will in the future, it's going in the right direction. It's some of the most honest songwriting I've ever done, and the lyrics come from a darker place, I think. I'm getting older, that comes through in some lyrics: 'see my body breaking', 'I'm digging deeper', 'time's running out…' - I struggle to see the positive a lot of the time, so the songs end up being negative, the subject matter coming from constant striving."
It's these deeply personal lyrics, coming from a place of faith and conviction, which make Wytch Hazel stand out further from the modern herd; although we've been bombarded with the cartoon diabolism of the 'occult rock' revival for the best part of two decades, no other band has dared to offer the other side of the story. Yet lest any heathen headbanger start to fear any kind of evangelical conversion agenda, Hendra expands on his position: "Music is created for all, it's a common grace for everyone," he affirms, "which is why the music that shows the glory of God the most, in my opinion, is not music created by Christians. It's Black Sabbath, you know!"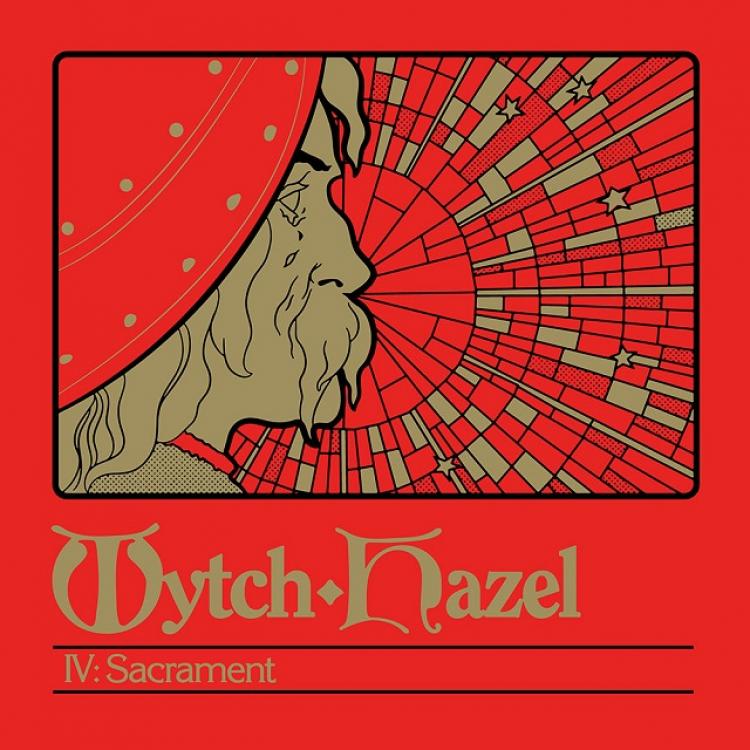 Tracklisting:
"The Fire's Control"
"Angel Of Light"
"Time And Doubt"
"Strong Heart"
"Deliver Us"
"A Thousand Years"
"Gold Light"
"Endless Battle"
"Future Is Gold"
"Digging Deeper"