THUNDEROR FEAT. SKULL FIST MEMBERS PREMIERE "HOW WE ROLL" VIDEO
THUNDEROR FEAT. SKULL FIST MEMBERS PREMIERE "HOW WE ROLL" VIDEO
Thunderor is a relatively new band, just having started up in the midst of the pandemic when JJ Tartaglia (Skull Fist) felt a calling to develop his singing and front his own band. He was joined by Skull Fist bandmate Jonny Nesta and Oscar Rangel (Operus, ex-Annihilator) creating a heavy '80s influenced power trio that knows how to rock fans. They are releasing their debut album Fire It Up early next year with the first single being "How We Roll", which Tartaglia explains:
"How We Roll just felt like the right choice as the first single to come out with. It's a catchy tune, with a big emphasis on the song-writing, and that's the main thing with
Thunderor. It's got that anthem-like singalong chorus, feels like freedom and good times. It's a song about friends, road trips, and not wanting to go home when it's time to go home haha."
The album is a fresh take on NWOTHM, with '80s synths, piano, and gong hits. Lyrically it's an adventure, complete with motorcycles, romance, and danger. It inspires you to go after your life and to never give up. The video for the groovy, catchy single features shots of the band cruising on bikes; JJ Tartaglia is indeed an avid motorcycle rider and has been featured a couple of times in Adventure Bike Rider.
Tartaglia expects that the album will be a hit with Skull Fist fans who will find some familiarity in the music, and also will intrigue new listeners who will be drawn in by the originality and catchy hooks. He cites that being a singing drummer definitely adds a unique twist and will allow for a creative setup when they hit the stage. He sums up the album:
"I think we've created a truly original album with Fire It Up. It was a blast writing these songs and putting my personality into the lyrics for the first time. The songs on the album are meant to inspire a life journey – an adventure with friends, motorcycles, romance, danger, and victory. I hope it will be a soundtrack for your adventures."
BraveWords is premiering the "How We Roll" video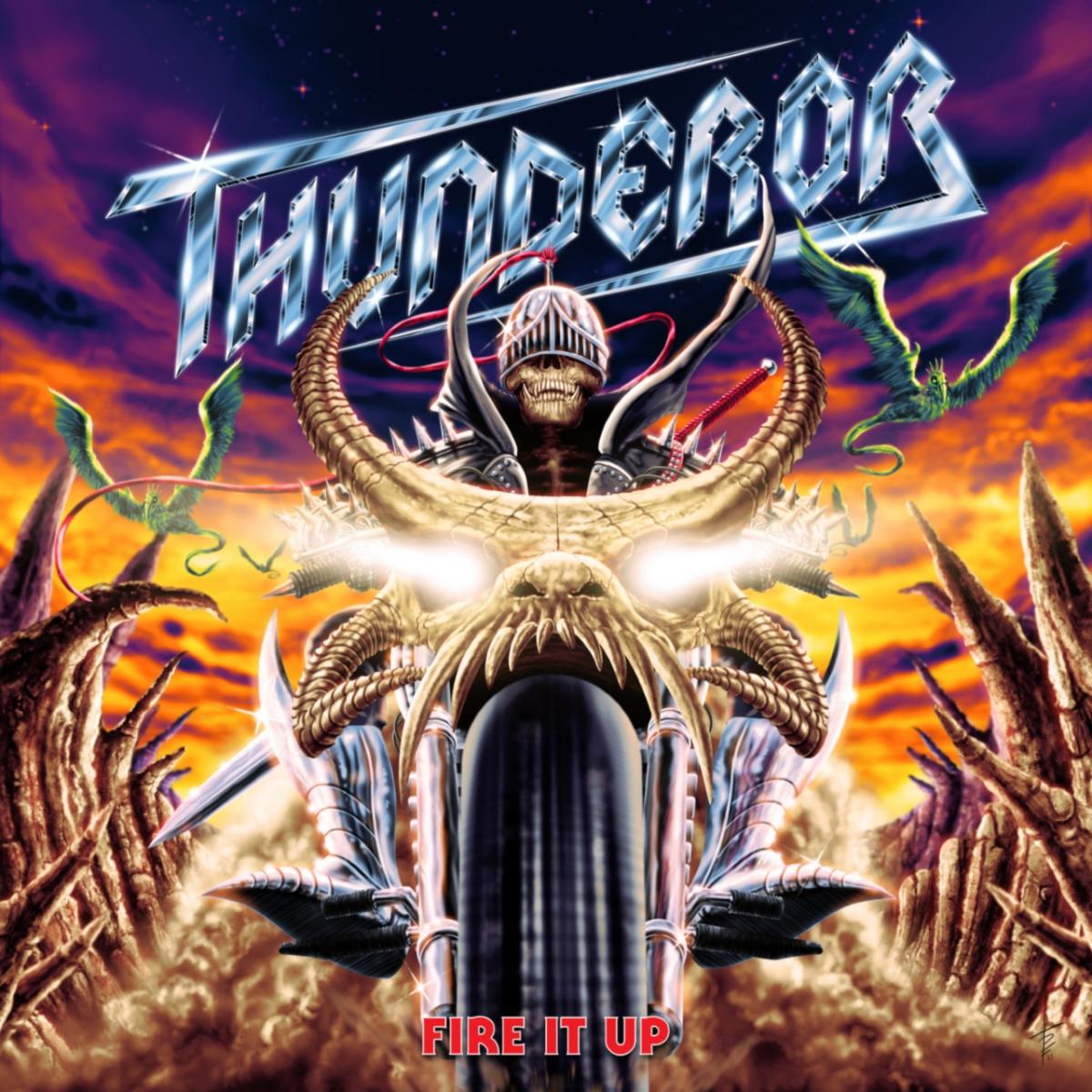 Tracklisting:
"Fire It Up"
"How We Roll"
"All Or Nothing"
"Dangerous Times"
"Thunderor"
"On The Run"
"Into The Storm"
"We Can Make It"
"Cold Tears"
Thunderor will hit Europe in March 2022 with Traveler and Toledo Steel:
March
11 – Selb, Germany – Rockclub Nordbayern
12 – Pisek, Czech Republic – Divaldo Pod Carou
13 – Hamburg, Germany – Bambi Galore
14 – Copenhagen, Denmark – Stengade
15 – Berlin, Germany – TBA
16 – Weimar, Germany – Kasseturm
17 – Essen, Germany – Don't Panic
18 – Kassel, Germany – Goldgrube