UFO - FIRST EVER VINYL PRESSING OF 14TH STUDIO ALBUM, WALK ON WATER, LANDS TODAY
UFO - FIRST EVER VINYL PRESSING OF 14TH STUDIO ALBUM, WALK ON WATER, LANDS TODAY
Feast your eyes and ears upon this gorgeous, out-of-this-world reissue of the spectacular 1995 album from British classic rock masters, UFO.
Walk On Water was the monumental 14th album from the band and marked the return of German guitar extraordinaire Michael Schenker as well as founding drummer Andy Parker and classic member Paul Raymond. The album has previously only been available on CD but now, for the first time ever, it has been pressed on glorious vinyl in a variety of colors and includes a bonus 7" single containing the revisited versions of "Doctor, Doctor" and "Lights Out," which the band recorded at the same time as the WOW sessions.
For this special reissue, the audio has been completely remastered bringing forth every crisp guitar riff and seismic vocal wail. Tracks such as the powerful opener "A Self-Made Man" as well as "Pushed To The Limit" and "Running On Empty," which became fan favorites on the subsequent world tour, have never sounded so good! In addition, the album's artwork has been completely revamped with eye-popping graphics and photos.
Order the CD/vinyl here. Download/stream on digital here.
Also grab your copy of the 1998 concert album commemorating this album and lineup, Werewolves Of London. Order the CD/Cassette/Vinyl here. Download/stream on digital here.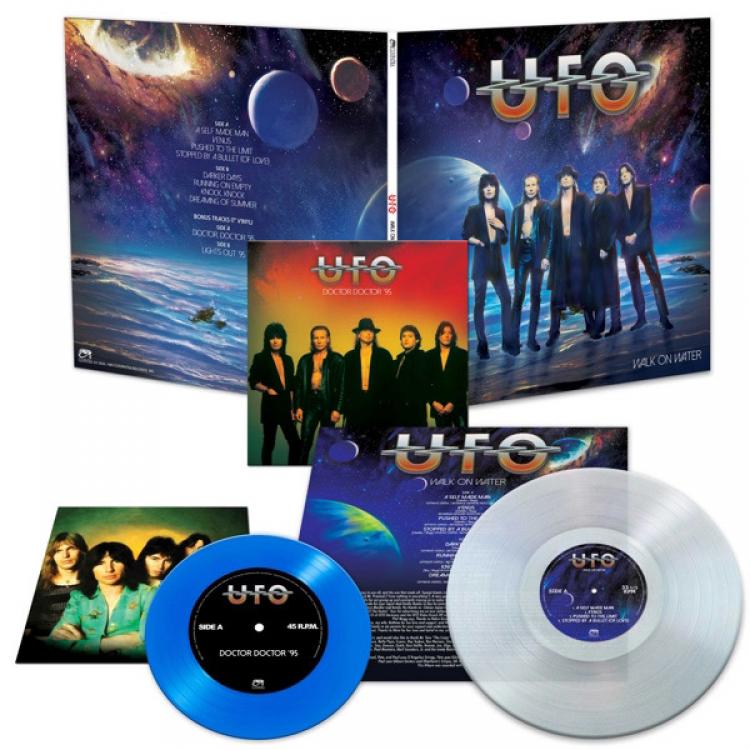 Tracklisting:
"A Self-Made Man"
"Venus"
"Pushed To The Limit"
"Stopped By A Bullet (Of Love)"
"Darker Days"
"Running On Empty"
"Knock, Knock"
"Dreaming Of Summer"
"Doctor, Doctor '95"
"Lights Out '95"